The 10 Leadership Development Trends Set To Rule 2023
As the year 2023 rapidly approaches, leaders and managers around the world are gearing up for some significant changes. With new technologies and a changing environment constantly demanding new levels of performance from business professionals, leadership development will undergo major shifts in direction. In this blog, we look at some of the trends that are set to dominate leadership development in the coming year, as well as outline some key ideas that will help guide the way leadership development is approached in the next 12 months. So read on and prepare yourself for a year that will be anything but ordinary for leaders!
What are the top leadership development trends of 2023?
Leaders will be essential in 2023, as the world is experiencing a new era of disruption and complexity. In this increasingly complex environment, leaders must navigate through
challenges
and opportunities while building successful teams. There are many different types of leadership roles that need to be filled for organizations to thrive. The best way to develop your leadership skills is by participating in leadership development initiatives focusing on specific areas, such as developing strategy or managing people. It will improve your skills and those of the people under you. Additionally, make sure to stay up-to-date with industry trends so you can better anticipate future challenges and capitalize on opportunities when they arise. Keeping this idea in mind, let's look at the leadership development trends set to rule 2023.
Personalized learning
With the ever-growing need for leaders who can navigate through complex business landscapes, personalization in learning is becoming increasingly important. Challenges no longer come in smooth cookie-cutter shapes but are formed by the interaction of multiple forces. It means ensuring that each participant gets the most out of their courses – whether by focusing on specific topics or receiving direct mentoring from experienced professionals. Technology will play a big role in facilitating this as everything from online courses to virtual mentoring programs are designed to cater to different learners and needs. In addition, offering different formats will allow people with various work schedules access to education at an affordable price. Leadership development trends show that focus is on ensuring resources are available and affordable for everyone so that more talented individuals can rise through the ranks and make a real difference in their teams. In totality, 2023 is set to focus
leadership development
on you and your needs. Find out what works best for you! Check out the
types of leadership coaching for managers.
The increased role of tech and AI
An enhanced role for technology and AI is undoubtedly on the charts among the top leadership development trends for 2023. The broad applicability of AI-based features has now made its way into leadership development by providing exciting features that override the limitations of conventional training. It gives managers and their challenges the unique focus they need. The leadership training industry has traditionally worked on a model where trainers use one-size-fits-all approaches, which often suit individual managers. AI makes leadership development accessible through its wide availability, little need for time and money, and tailored guidance. In addition, as AI gets better at understanding human behavior, it is becoming more adept at customizing training programs to meet the needs of specific leaders. The advent of AI and tech marks the end of tedious group work and repetitive lectures while welcoming interactive tools and simulations that allow participants to practice skills in a realistic environment. It is set to gain widespread acceptance as it saves managers from the troublesome route of one-on-one coaching that can only be effective with a cordial relationship and limits availability. Resource banks with handy assessments and toolkits for managers are close to becoming a reality with tech. Get a glimpse of this world with Risely today!
Risely
is the AI buddy that takes managers on an excitingly unique journey, with milestones marking leadership skill achievements and helpful nudges guiding the way.
Sign up now
to unleash your true potential as a team manager.
Focus on personal development of managers
By 2023, managers will increasingly turn to avenues to grow and
develop professionally
. As more and more managers face overwhelming demands, they need to develop skills such as
emotional intelligence
and
stress management
to be effective leaders. At the same time, they want to grow and learn even more about leadership in an ever-changing landscape. Resultantly, leadership development trends show that teams will focus more on training programs that help build skills for managers while also providing them with access to up-to-date leadership trends and practices so they can stay ahead of the curve. In addition, managers will keenly seek professional and personal development opportunities – striving towards continual growth in all areas of their lives.
Your goals guide your learning
The goal of leadership development is to help leaders learn and grow in their skills to be successful in their roles. Effective leadership training should be based on the leader's goals, objectives, and target audience. The trainer needs to understand what motivates the leader and how best to help them achieve their desired outcome. As leaders face new challenges, they need access to training that will enable them to meet and exceed expectations. In addition, effective leadership development programs will provide managers with the tools and resources necessary for success in the future on their terms. Accordingly, emerging leadership development trends indicate that we are set to see programs that take input from the learners before commencing the development pathway.
Remote learning
One of the biggest leadership development trends for 2023 is learning remotely. With technology becoming increasingly more accessible, it's no wonder that more and more organizations are moving away from traditional classroom formats. It saves time and money and allows leaders to work from anywhere in the world, giving them an edge when it comes to being global leaders. In addition, online courses offer a flexible environment perfect for coaching and mentoring relationships. Rather than meeting face-to-face, these types of programs allow mentors/coaches greater flexibility with their feedback which can be critical for developing leadership skills. Moreover, remote-enabled leadership development programs help enhance accessibility, as professionals from anywhere can gain from it. Read more about the
unique benefits of online leadership coaching here
.
Coaching to refresh yourself
Another one of leadership development trends for 2023 is coaching. As leaders become increasingly busy, it's essential to ensure that they have the time and resources necessary to thrive and grow. Coaching provides an effective way of doing just this by enhancing skills, providing feedback, and building relationships – all of which are essential for success as a leader. In addition to being used mainly for professional development purposes, coaching can also be beneficial when it comes to team building and reinforced communication within organizations. For managers personally, who are affected by
burnout
and
existential crises
due to overwhelming jobs, coaching provides a helping hand out of chaos. With effective coaching, managers can redesign their goals and achieve them with support from experts.
Collaborating with teams for growth
Collaborative teamwork is becoming more critical for leaders as it allows them to share knowledge and skills with other team members. In addition, it enhances communication and teamwork, which are vital skills for effective leadership. Leaders working effectively together are more likely to succeed in their roles. Regarding development, the
spirit of collaboration
needs to come along even then! Managers can do this by involving the teams in development programs and exchanging feedback for improvement. Assessments that allow managers to test themselves while simultaneously collecting input from team members are a great way to do this. To achieve success in the future, leaders will need to work better with team members. Collaboration and communication skills will be key for effective teamwork in 2023.
Certificates to mark proficiency
You can earn certificates through online training programs or attendance at live events which test your skills. Organizations are also starting to offer tailored certificate programs focusing on specific leadership topics such as teamwork and communication skills. These certificates and badges act as proof of proficiency for team managers. In addition, it has become a standard measure for leaders who want assurance that they have developed the skills necessary for effective leadership. Employers are increasingly looking for employees with proficiency certificates or degrees. It shows that the employee has been trained and is ready to lead a team effectively. Various online, face-to-face and on-the-job training certificates are available, so employers can be sure their managers have the skill set to take on new challenges. Wondering what this looks like?
Check out leadership skill assessments from Risely to get started.
Continuous development
There is never a dull moment for leaders in the corporate world. Constant development and learning are key to keeping ahead of the competition and ensuring that your team remains faithful to your vision. To stay effective, it's essential that you don't adhere strictly to any one set style or mode of communication. You need fluency in both written and oral language so as not to miss out on an important point. Additionally, taking time out for personal growth is essential; otherwise, you run the risk of becoming stale and ineffective – which will indeed have a negative impact on your team morale. Leadership development trends in 2023 solve this issue, as the trend shows that the
focus is on continuous growth
. Leaving behind one-time solutions, managers are opting for mediums that stay with them long-term and guide them throughout their journey as a manager by providing ongoing learning opportunities.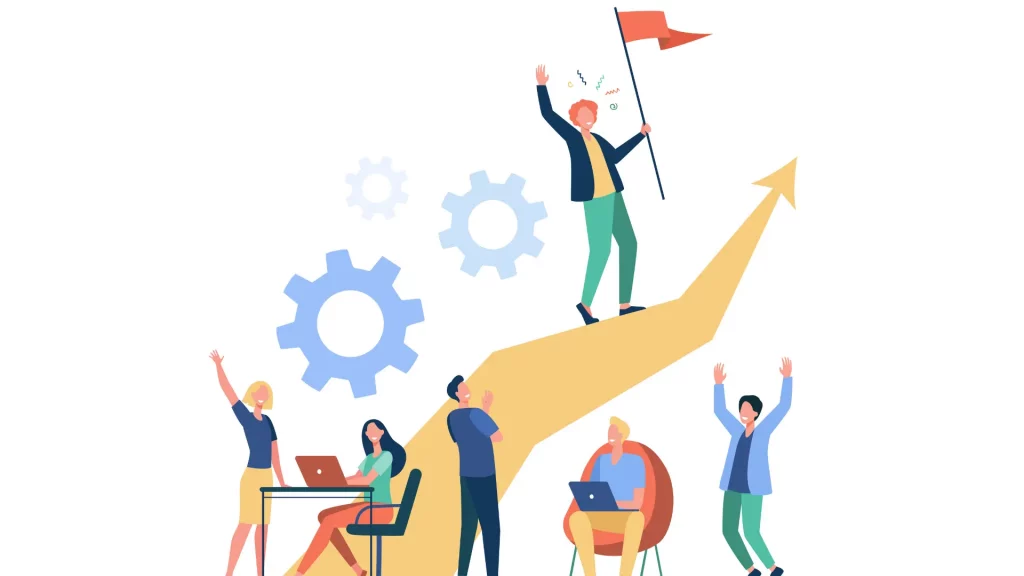 What leadership development areas are managers focusing on in 2023?
The leadership development landscape is evolving rapidly, and managers focus on developing into leaders who can take charge and make decisions. Organizations are looking for leaders with a strong customer focus and the ability to communicate effectively. Leaders also need to be able to work within teams, so development areas that focus on team building and collaboration will be in high demand in 2023. The biggest challenge today is finding effective methods for training employees when they already have too many responsibilities. With technology advancing rapidly, effective leadership development will continue to require innovative ways and tools that you can use in various settings. With this in mind, the emerging trends in leadership for managers to focus on in 2023 are:
Are you prepared to ace the new year with your team? Test now with
free leadership skills self-assessments
from Risely for managers and leaders.
Can leadership skills be learned?
Yes! You can surely learn leadership skills. While the
debate
is ancient, there lies an excellent leader within every manager – who just needs the right nudge to take the spotlight. Learning leadership skills is a matter of practice and constant growth. The most effective way to learn leadership skills is by practicing them day after day. By participating in teambuilding exercises, for example, you will better understand how to work together and build trust among your colleagues. You can also take guidance for any specific area critical to your growth. For instance, if
time management mistakes are holding you back,
you can find
time management templates
and tweak them to develop your ways. In today's corporate world, leadership skills are more critical than ever. That's why learning about leadership principles and techniques is essential for every manager. While the general perception defines leadership coaching as a primarily senior executive business, that does not need to be the case. Leadership development is practical and essential for every team manager facing challenges with their team, irrespective of their professional stage. The most important thing is to find a system that works for you and stick with it. You might need some detours to get this right – as most conventional approaches bring along the baggage of limitations. Hence, updating yourself on the recent trends in leadership development to make an intelligent choice is essential to your growth here.
Coaching leadership development
As the world becomes more complex and fast-paced, leadership development needs to be adaptable and flexible to keep up. To achieve this, leadership coaching tools need to be prepared too! Risely does this with its innovative AI-based scheme to provide coaching at every manager's fingertips. Risely is an
AI-enabled leadership development
tool that helps managers discover their true potential. It helps solve people management challenges that hold back teams by providing adequate resources curated by experts in engaging formats. Moreover, Risely lets you pick your journey toward success. As a manager, you can choose the challenges troubling you and focus on developing skills to solve them.
Sign up for Risely now
to get started and stay on top of leadership development trends that define success!
Conclusion
As team leaders, it's important that you stay ahead of the curve and on top the emerging trends in leadership development. That's why we've put together a list of ten new trends in leadership that are set to shape the future of leadership development. From learning how to develop skills to coaching others, ensure that you're keeping up with the recent leadership development trends to lead your team to success in 2023!
Test your communication skills now to become an effective collaborator with teams
Get detailed insights delivered straight to your inbox in just a few minutes.
---
FAQs
What's one emerging leadership development trend to watch for in 2023?
Leadership development is going more personal to managers. Starting from customized learning routines and adaptable learning styles to even the subjects of study – all of it caters to the manager in concern. Delivered with the help of AI and related technologies, leadership development, and coaching are all set to be accessible in 2023.
What is the leadership focus in 2023?
As noted by Forbes, leaders are turning into human experts rather than strategy experts. Effective people management is recognized as the need of the hour by teams, and leaders are focusing on developing the requisite skills to master the art of building resilient teams. Skills that guide behavior in the right direction are in focus now.
How will the role of managers continue to evolve in 2023?
The manager's role will continue evolving in 2023, bringing on new challenges and growth opportunities. Managers are turning into coaches and guides for their teams to enable high performance by ensuring trust, collaboration, and healthy relationships in teams. Leadership skills are critical to effective management.
How to be successful in 2023 as a manager?
The success of managers in 2023 hinges on effective people management and cultivating the essential leadership qualities to stand apart as a great manager. Adopting the attitude of continuous learning to strive toward goals with your team is the key.
---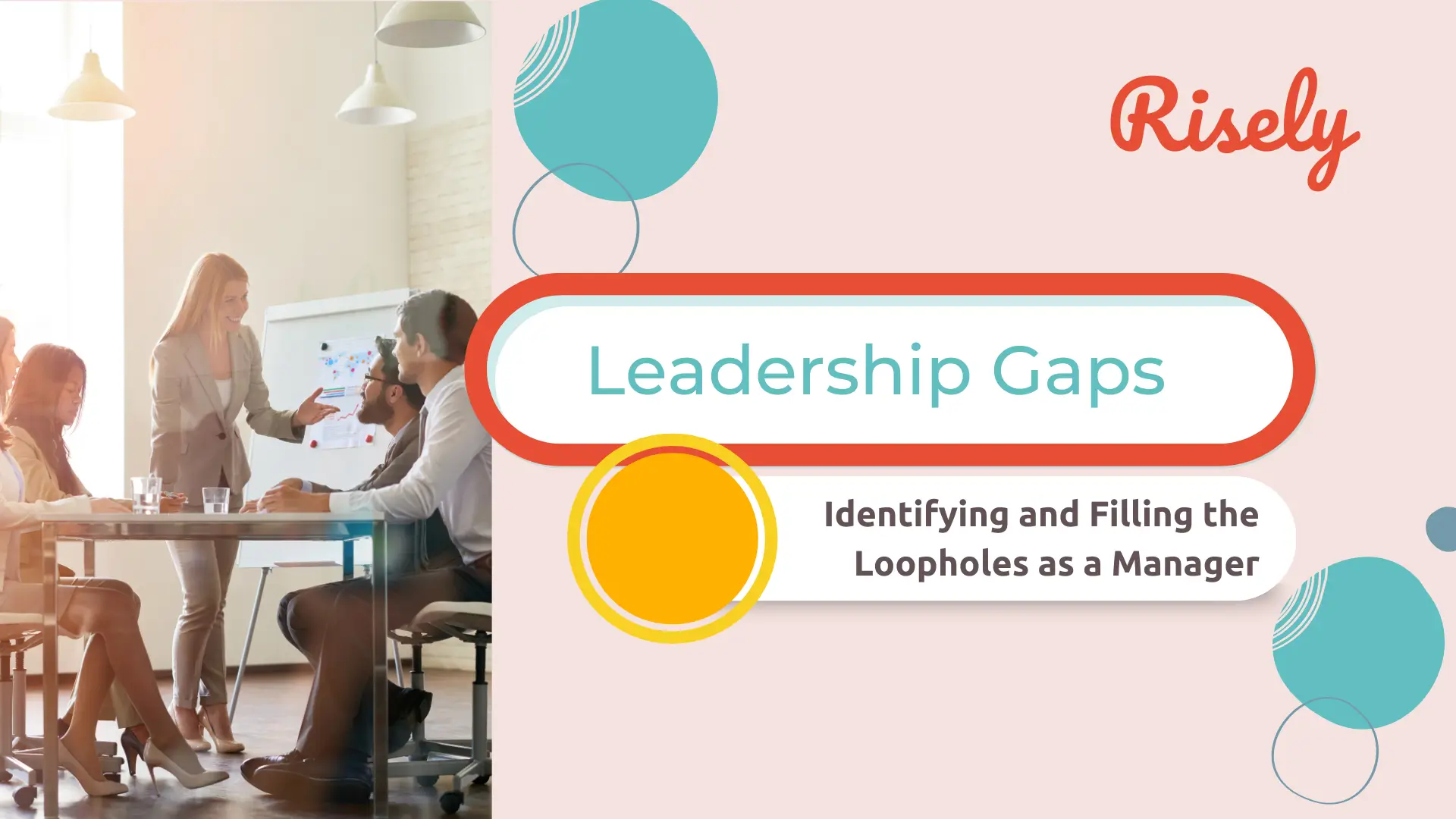 Leadership Gaps: Identifying and Filling the Loopholes as a Manager As a manager, you strive to create a cohesive team that works together to achieve common goals. However, sometimes, you…
Leadership Development: The Complete Guide with 9 Impactful Tips It is not enough for managers to be good leaders. They must develop their leadership skills to keep pace with the…