Top 10 Team Building Activities That Smart Managers Are Using In 2023
Managers are constantly looking for ways to enhance the productivity of their teams. However, creativity might be lost in this run toward high performance. This blog is for you if you are one such manager wondering where the panacea lies. It lists various team building activities to help managers build a stronger and more unified team in remote and in-office models. While some team building activities are classic and well-known (e.g., playing games), others can be unique and interesting. So whether you're a new or experienced manager, check out this list of exciting and innovative team building activities! But before that, let's understand team building in simple words.
What is team building?
A team is a group of people that can work together to achieve a common goal. This goal might be something as simple as completing a project, or something more complicated, such as developing a new product. Team building is, in turn, a process of making sure that this group works effectively with each other. This process usually involves activities that help team members learn about each other and how they work. It refers to any activity fostering communication and collaboration between and within teams. Overall, the objective is for them to know each other better. If they do that, they will work better as a unit towards the team's shared goals. Four essential elements make up team building: trust, communication, cooperation, and conflict resolution. When these elements are present in a team, it is more likely to be successful. So, let's elaborate on these elements.
Trust is essential because it allows team members to feel comfortable sharing information and working together.
Communication allows team members to understand each other better and develop a shared vision for moving forward.
Cooperation allows team members to work jointly as one unit instead of having various parts bicker among themselves.
Conflict resolution is needed because disagreements between individuals can come up. Managers should resolve these things amicably so that the entire group does not have difficulty functioning together.
Managers should encourage each team and its team leader and members to undertake team building to help them get on the path to success. Below are some of the main reasons effective team building is essential for managerial roles.
Why is effective team Building an essential part of managerial roles?
Team building is essential for managerial roles because it allows leaders to develop the camaraderie necessary for achieving their goals. When team members feel like they are part of a cohesive unit, they are more likely to be cooperative and supportive of one another. It can lead to an increase in overall job satisfaction and a decrease in employee turnover. Beyond that, team building needs to be covered for
managers to be effective
. It also has a significant impact on the
company culture
and
employee engagement
.
Benefits of effective Team Building
There are many more reasons which are more or less the benefits of team building that make it an essential part of managerial roles. Some major ones include:
Building relationships within a team is essential for effective and clear communication and problem-solving. It can be challenging for one person to communicate effectively with a group of people, and effective team building is crucial to help overcome these communication barriers.
Team building can help managers improve morale and motivation, leading to better performance from employees. It can do it by giving employees a sense of belonging to the organization and an improved outlook on what the future may bring. When feeling connected at work, employees are more productive and are less likely to take chances when working.
It helps foster trust, resilience, and teamwork skills in all team members, including those who may be new members or less experienced than others. It can do it by helping employees learn how to work together since they will learn what each team member is capable of. This knowledge can help prevent mistakes and ensure that the entire group does things correctly to best meet the objectives set out for it.
Team building activities like sports, talent shows, online quizzes, etc., can create a sense of fun and team rapport. It can also help managers bond with their co-workers and eliminate communication blocks.
Successful team building activities can help managers build strong communities among employees. It does it by creating connections through events like company picnics, field trips for education, or even an annual canoe regatta. It can do this by helping to develop bonds between team members and giving them chances of interacting who otherwise would never interact in such a way outside the workplace environment and in other activities where there is very little chance for doing so.
Team building can help to reduce the level of stress that employees experience. It does it by giving them a chance to release that stress through physical activity. It allows managers to ensure their employees are healthy and happy and work for a productive team.
By allowing the employees to work together and learn from each other, team building activities can play an essential role in helping employees learn specific skills that can benefit their position. Working in teams can help employees learn technical skills, communication skills, interpersonal skills, and many other soft skills. These skills are essential for effective presentation of themselves at work.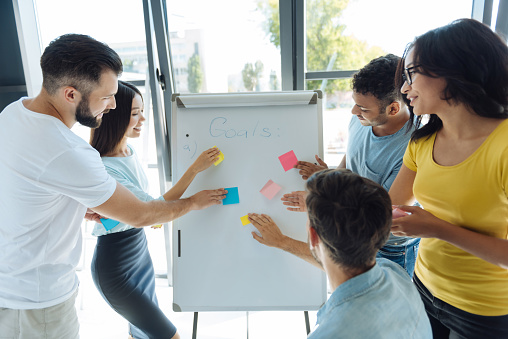 Team Building activities for In-Office Model
Group Discussion and brainstorming sessions
When working on team building, the first step that managers should take is to conduct regular group discussions and
brainstorming sessions.
It will help managers know what the team needs and requires by allowing employees to put forward their perspectives and points of view. This information will help managers effectively build their teams. Managers can also try the concept of hackathons which refers to brainstorming and creating strategies among a group of people. It is an event in which managers put people into teams and give them the task of coming up with a functioning solution to a problem at the end of the event.
Board Game Play, Karaoke Session, Cookery Class, Painting Activity
Fun activities can help managers with information about their employees' interests, hobbies, and talents. Such activities can bring an informal environment to the team. Such activities promote friendly banter and help the team take their minds off the work. Knowing who likes what makes it easy for managers to group the team members. They can do this based on their areas of interest. Finally, this also allows team members to showcase their talents that are usually not visible in the workplace. Ultimately, these activities will also help managers to cut down workplace stress.
Sports Events
Many organizations these days provide sports and physical fitness programs to their employees. Since most of the workforce is under workplace stress, it would be nice for managers to put aside enough staff time each week. As a team, you can pick one or two team sports (such as soccer, softball, or basketball) that the entire team can play together. It will allow employees to work and strategize in teams while aiming to win. Playing against other teams will also strengthen your team's internal bonds. The stronger bonds they create while playing can help them develop a great team in the workplace. It will also bring more enthusiasm to the workplace and ensure the employees' better health. Further, it will also get a sense of healthy competition and better decision-making skills in the workplace.
Attraction Park Theme Park Tour, Art Gallery Visit, or movie outings
The most recent in-thing is VR video gaming together as a team. Imagine the team fighting a group of zombies together. It is fun. It will bring fun for the employees and provide an opportunity for them to bond with the entire team and other group members. Employers and managers can also encourage employees to go on theme park trips as part of the company and corporate events.
Puzzles, Quiz & Scavenger Hunt Activities
Employers are always looking for new and innovative ways to test the skills of their employees. One way to do this is to use puzzles, quizzes, and treasure hunt activities. Puzzle activities can help employers to assess an employee's problem-solving skills. Quiz activities can help employers assess an employee's knowledge of a particular topic or subject. Treasure hunt activities can help employers assess an employee's creative thinking skills. Managers can use all of these activities to help employers decide which employees to put in which team. They can ensure that employees fulfill each other's shortcomings and complement each other's strengths within a team.
Team Building activities for Remote Working Model
When it comes to a virtual team, team building activities can vary highly from an in-office team. Creating a
remarkable employee experience for a virtual team
can look very different!
Online Webinars and E-Learning Courses
Team building activities are essential to help improve productivity and communication within teams. Online webinars and e-learning courses offer an efficient and cost-effective way to do just that. Webinars and e-learning courses can help harness the knowledge of different people working for a single organization or business. It allows employees to bond with each other and learn from each other, and they will have the time and opportunity to share their ideas and views. By hosting an online webinar or e-learning course, you can keep your team up-to-date on changes and developments and share best practices and strategies. This way, your team will be more cohesive and united, making it easier to manage workflow and achieve common goals. Additionally, e-learning courses are a great way to brush up on their skills and help them stay up-to-date with the latest industry trends. Participating in these courses lets your employees learn new techniques and improve their communication skills in a fun and immersive environment.
Online Brainstorming Sessions
To make team building sessions even more enjoyable and productive, managers should consider using online brainstorming sessions that allow participants to collaborate from anywhere in the world. By holding these sessions in a virtual space, managers can connect with their team members anywhere in the world and get the ideas flowing. These sessions provide an easy and fast way for teams to share their innovative ideas and get feedback on those ideas simultaneously. It also allows employees to share their perspectives and thoughts, leading to better decision-making and improved productivity.
Outings or Adventures Activities in their respective cities
Even when workers are working remotely, they could still be living in the same city as some of their co-workers or even in the same city as their workplace. Managers should develop meetup opportunities to make team members from the same city meet and bond with each other on some trip or adventure activity financed by the company. It will help the employees build strong team relationships while they are in the same city.
Online Quizzes
Online quizzes can help remote team building by providing a fun and easy way for team members to get to know each other. Quizzes can also help to identify the strengths and weaknesses of team members. You can also use these quizzes to help teams work better together. Managers can use these quizzes to help teams learn about each other's personalities, preferred work styles, and communication preferences. They can also help identify the skills and knowledge of team members. You can use it to develop training programs for teams. For example: Develop a quiz with interesting questions like "Who do you think was the best in studies within the team" ( for bonding), "what will you do if this situation comes up" (for creativity), "Who do you think joins first in the meetings" (for recognition), etc.
Knowledge sharing sessions on topics of interest outside of work
Knowledge-sharing sessions are a great way to help team members form strong team relations while working remotely. Topics helpful for this purpose could include interesting hobbies, interests, sports teams, and pro-cinema favorites. Such sessions will help them get to know their colleagues better and break the ice. The remote team members can share their views on the chosen topic and learn more about their colleagues. It will also help build a good rapport among the team members and improve teamwork.
Online Guest speaker sessions on motivation, leadership, and interest areas
Guest speaker sessions can be a great way to help build and strengthen relationships within a remote team. They can offer team members the opportunity to learn from others in a similar field. It allows them to discuss different approaches to work and leadership. It also helps them gain some motivation from individuals who have been successful in their careers. Remote team building can be tricky, but guest speaker sessions can help create a sense of community. It can also create a shared purpose among team members.
Conclusion
To conclude, team building is an essential part of the managerial role. It helps to foster a sense of team cohesion, communication, and trust. Effective team building can help managers resolve conflicts and achieve common goals. There are a variety of team building activities that managers can use. These activities should be different for both in-office and remote working models outlined in this blog. We believe that managers can ensure effective team building at their workplace by using these activities.
Download the conflict management toolkit to steer your team clear through conflicts
Overcome the typical issues that teams face to become one of a kind, just like our toolkit
---
What are good team building activities?
A few examples of good team building activities are:
– Brainstorming sessions
– Virtual Catch-ups
– Learning a new skill together
– Playing online games
What is the importance of team building in work?
Team building initiatives are needed at work to encourage team members to come together and connect at a personal level. In the absence of team building activities, employees tend to feel isolated and might be disengaged at work.
How do you bring a team together?
To bring a team together, a manager needs to understand the people to make the team. Being aware of their needs and ideas is one way to build effective relationships. Moreover, it is important to provide avenues where the team members can connect beyond work. Team building activities are one such way.
---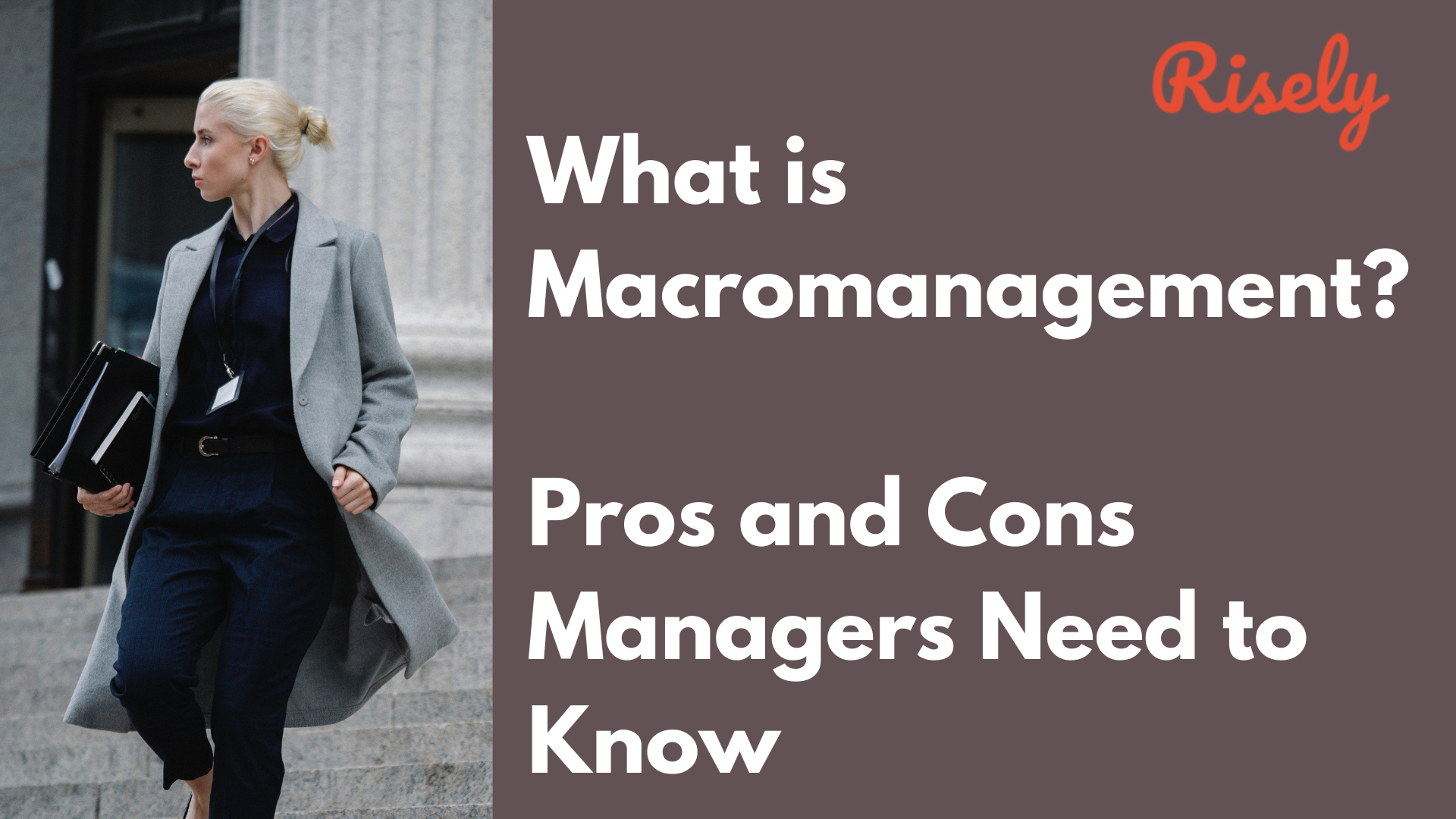 What is Macromanagement? Pros and Cons Managers Need to Know As a manager, you have probably heard the terms micromanagement and macromanagement thrown around a lot. But what exactly is…
9 Well-designed one-on-one meeting agenda: Driving growth and engagement Effective communication and collaboration drive team productivity and individual growth in today's dynamic work environment. And when it comes to building…