Transition To Becoming A Good Leader: 8 Simple Steps for Managers
As a manager, you take charge of the team and set priorities, provide guidance to each one of them, and keep hold of the team's respect. As a leader, you have the same duties, but your main focus is putting forth your vision and ensuring that it becomes beyond everyone's reach. No wonder most organizations have a say when it comes to choosing leaders! But, to become a good leader with distinct skills and abilities is not a coincidence. Many factors contribute to this big picture. Here are some ways in which managers can transition toward becoming brilliant leaders.
What is leadership?
A typical definition of leadership Is "To create an environment in which people can perform their best and achieve the goals that have been set for them." Leadership is a process of social influence that maximizes the efforts of others to achieve a goal. A leadership position is all about being able to set the right vision, following that through with enthusiasm, and being a service provider apart from garnering respect. Leadership at the workplace refers to the process of developing individual, group, and organizational effectiveness. Leadership at the workplace is a set of skills developed through emotional intelligence and social awareness. It enables effective processes for various functions such as: creating a vision, putting the plan into action, and achieving goals (business objectives). It builds upon one's strengths and qualities to create excellence in achievement. But, being a leader is not enough, one needs to be a good leader for it to be effective. Good leadership proves effective in motivating people and encouraging creativity and innovation. It defines the actions of creating a better future instead of achieving immediate results by exhibiting values that fundamentally adapt to movements active in different ways at each stage. Good and strong leadership can be defined as "Seeing what is possible, so your staff members maximize their potential for achievement." A good leader is also an effective leader as he/ she can choose to relate differently with the people who may have commonly felt but differ in approach.
Why becoming a good leader is important for a manager?
A manager is a person in charge of managing a team or an organization. It involves following up on projects' performance and leading them to their optimal levels. This means that managers not only follow but also manage employees' tasks. They cannot fully control their subordinates but can make sure they do not fall behind targets by becoming a good leader of them. Therefore a transition of a manager into a good leader is important for the betterment of the team. A manager who is good at leading their team will have an easier time achieving their business objectives. They have a better chance of effectively motivating their employees to work towards common goals. Additionally, a manager who is a good leader will be able to delegate tasks appropriately and provide feedback that is both constructive and timely. Further, by being a good leader, a manager can ensure that their team feels an understanding of the company culture. With a better grasp of what it means to be part of the organization, employees will also feel comfortable making contributions to its success. All these points show the need for the transition of a manager to a good leader. But, the question is how to start. The answer to that is as follows-
How to start your transition from a manager to a good leader
There are several steps that a manager should take to become a good leader. Those steps include
1) Visualize what kind of a leader you want to be.
To start with your transition from a manager to a good leader, you should first visualize
what kind of a leader you want to be
. For that, you should first have a role model in mind whom you admire. To pursue the task of becoming a leader like that role model, you should first find answers to these questions:
How has that person served as a good leader for their team?
What do the employees love most about this individual?
What makes that person stand out from the rest?
How does this individual go about encouraging their team members to grow and excel in their careers?
What makes them good leaders?
Once you have answered all these questions, you can try to incorporate all the gained information into forming your leadership style. Further, you can confirm with your team members if they like the changes to be sure that you are on the right path.
2) Assess your strengths and improvement areas
Once you know what kind of leader is supposed to be, it is time for the second step, i.e., assessing your strengths and improvement areas. Before trying to become a good leader, the manager should evaluate his or her strengths and improvement areas. By getting this self-awareness, managers can carve their strengths to fit the image of a good leader. They can also start working on their improvement areas to be completely prepared for becoming a good leader.
3) Adopt a good communication style in dealing with employees and clients
To become a good leader, you have to adhere to some best practices in communicating with employees, clients, and other stakeholders. To become a good leader, you should learn to communicate effectively. A strong communication style greatly increases your noticeability as well as influence on others. It also has a positive impact on employee engagement. A good communication style can also eliminate the risks of miscommunication which can lead to conflict. Furthermore, a good communication style also makes it easier for you to negotiate and influence other people as well as benefit from their skill sets. All these points together make adopting a good communication style a very crucial step for a manager towards becoming a good leader.
4) Design a leadership development plan
Along with a good communication style, managers should also design a plan to cover the main areas in which they need improvements. By having a plan in hand, they can be clear about what exactly they should go ahead with, which will make the transition easy and effective. By having a plan in hand, managers can also be saved from distractions from their goal of becoming great leaders.
5) Implement the plan and track results
Managers can now start implementing the plan they have designed in the previous step. By doing so, managers can start their journey towards their goal of becoming good leaders day by day. They should also strictly track the results of implementing this plan to figure out if the plan is taking them in the right direction. The best way to do that is to maintain a checklist in which you do update daily progress towards the plan.
6) Remain committed to your leadership plan
Managers should never go back on the path after having a leadership development plan in place. Doing so can be counterproductive and meaningless from the very start of their career. It will not allow them to get recognition as true leaders at work. Therefore, once you have designed and implemented a plan, you should stay focused and committed to the same.
7) Continuously improve yourself and your team
Managers always need to constantly improve and keep on bringing their teams up for them to become good leaders. They should identify the points or areas where they and their team can improve. Managers can use the same as an opportunity to make changes within themselves. That will allow them to stay committed to leadership development. Through continuous improvement, managers can also find new ways of doing things that may bring more efficiency to tasks.
8) Practice, practice, and practice
Managers should never stop practicing leadership. The practice of achieving goals and helping team members improve will allow them to become the best leader one day. This can be done through mediating and identifying the weak spots in themselves and their teams. It also includes applying strategies, especially when it comes to maintaining cohesion within various departments at work. Teamwork is what people who are good leaders understand very well. Through the continuous practice of leadership, a manager can not only become a good leader but can also become a better leader than that eventually. Other than these steps, there are also some core skills and traits that a manager should develop to become a good leader. those are as follows-
Core skills and traits to work on in your transition from manager to a good leader.
There are some core skills and traits which are necessary for managers to develop to become good leaders. Those are as follows-
1) Building a vision for yourself and the team
Good leaders can build a good vision for the team and build their brand. Developing this shape can ensure that they have something that people admire and always look forward to. Good leaders create a vision, articulate the vision, passionately own the vision and drive it to completion at all times. Therefore, to become a good leader, the manager should have this trait.
2) Basic traits of good leaders such as integrity, coaching, being democratic, empathy, and mutual respect
Good leaders are always honest with the people around them. Good leaders also can coach and guide their employees when needed. They allow and entertain ideas from all of their team employees or team members. They also always show empathy towards their team and maintain mutual respect. These traits will allow them to be seen as a great leader by the people they manage. Also, by having these traits, they can achieve greater efficiency in their team.
3) Develop big picture thinking
A good leader is someone that can see the big picture for any problems. They intend this ability to lead them into a role of competitive advantage in particular work and future market developments. They challenge not only out of their realm but that of competitive boundaries.
4) Building trust and collaboration
Good leaders can build trust in the first place by being approachable, trustworthy, and good listeners. They make sure that the employees can trust them with their ideas, thoughts, and feedback. They also make sure that employees do trust in their way of doing things and making decisions. This trust further makes it easy to build collaboration between you and your team. This collaboration is also important for becoming a good leader.
5) Making tough decisions
Good leaders will not only make sure good employees and team members but also win the trust of their professional competencies. They can lead by having the necessary leadership qualities. These include leadership qualities such as assertiveness ability, courage, resilience, commitment, etc. A manager who cannot take tough decisions can never be a good leader.
6) Dealing with conflict
Good leaders can deal well with conflict because they understand it and manage it correctly. They only maintain a functional organization. They do not allow their employees' feelings of dislike or resentment in the corporate atmosphere. A manager who doesn't know how to deal with conflicts can never become a good leader, and dealing with conflicts is an integral part of leadership.
7) Setting boundaries and managing expectations
A good leader ensures that there are clear boundaries that are not crossed. They know how to manage expectations and should avoid major surprises, which can lead to confusion in the workplace. They must also learn to say no, which is critical for being a strong leader so that you can focus on what is most important to your success.
8) Being a role model for the team in terms of skill and behavior
A good leader sets a great example for their team. They use her skills and experience to help their employees in any possible way. They do have their skills and behavior so right in the place that every individual looks up to them for inspiration. Therefore to become a good leader, you must first become the change you want to see in your team. To have a better understanding of what leadership skills and leadership qualities are important for managers, you should visit our blog
Effective Leadership Skills: 10 Tips for Managers
. The understanding of important steps, required core skills, and required traits will not be enough for managers to be successful in this transition. They will have to avoid several common pitfalls which may deviate them from becoming a good leader. We'll cover these pitfalls in our next section.
What are the common pitfalls that impact most managers in this transition
The journey to transition from being a manager to being a leader is not a simple one. Often managers fall into several pitfalls. Most often, these pitfalls are simple and
can be avoided by being self-aware
.
One of the most common pitfalls that managers fall into is assuming too much authority or not delegating enough.
Many managers assume that they can lead their team by doing all the work. So, instead of being more effective at teaching, planning, or motivating their employees, they assume too much authority and try to do everything by themselves. They do not delegate enough tasks to those who have the appropriate skill set. This will not just exhaust them but will also badly affect the efficiency of the tasks. It can also reflect that they do not trust their employees or team members with these tasks. That can badly affect their motivation.
Another common pitfall that managers fall for is failing to build team morale and motivation.
Poor morale and motivation decrease the productivity of your teams. Even such small things as not being able to participate in certain team activities will impact the majority of employees and lower their motivation level. Managers should always look for different ways of building team morale and motivation. They should come up with different and innovative ideas which make their team motivated to work effectively. Managers who cannot motivate their team members can never become good leaders.
Sometimes, managers are not being able to set priorities or manage resources effectively
Transitioning to becoming good leaders becomes difficult when managers cannot prioritize their team's tasks effectively. If the priorities of the teams are not set properly and if the resources are not managed properly, it can make the teams lose coordination within. This lack of coordination would create confusion in Team Management, thus causing many repercussions inside the organization as well. By mismanagement of resources, managers can also come out to be biased, and a biased manager can never be a good leader.
Becoming inflexible or unable to change course when needed
Being unable to change course can be a roadblock for any leader. If managers are not flexible enough, they can miss many opportunities which could have helped them towards their goals. They also may face multiple problems or mishappenings which could have been avoided with some flexibility or slight changes in the course of action. An inflexible or rigid manager can never become a good leader.
Failing to take feedback constructively
When managers fail to take feedback constructively from their employees, they are also unable to become good leaders. Failing on the aspect of taking feedback proves extreme failure in one method of becoming a good leader. This can become a greater source of a roadblock than any other incompetence or biases shown by them towards their team. There may be many unpredictable problems that can emerge if the managers fail to accept constructive criticism provided by their team.
Conclusion
If you are a manager, there is no question that you have to be a good leader. The difference between being a good leader and a bad one is often determined by your skills and traits. We believe that if all managers can follow the listed steps and can develop the listed skills and traits together with avoiding the common pitfalls, nothing can be a roadblock to their transition from a manager to a good and successful leaders.
Learn conflict management to become a good leader.
Get the free conflict management toolkit to hone your conflict resolution skills and become a good leader.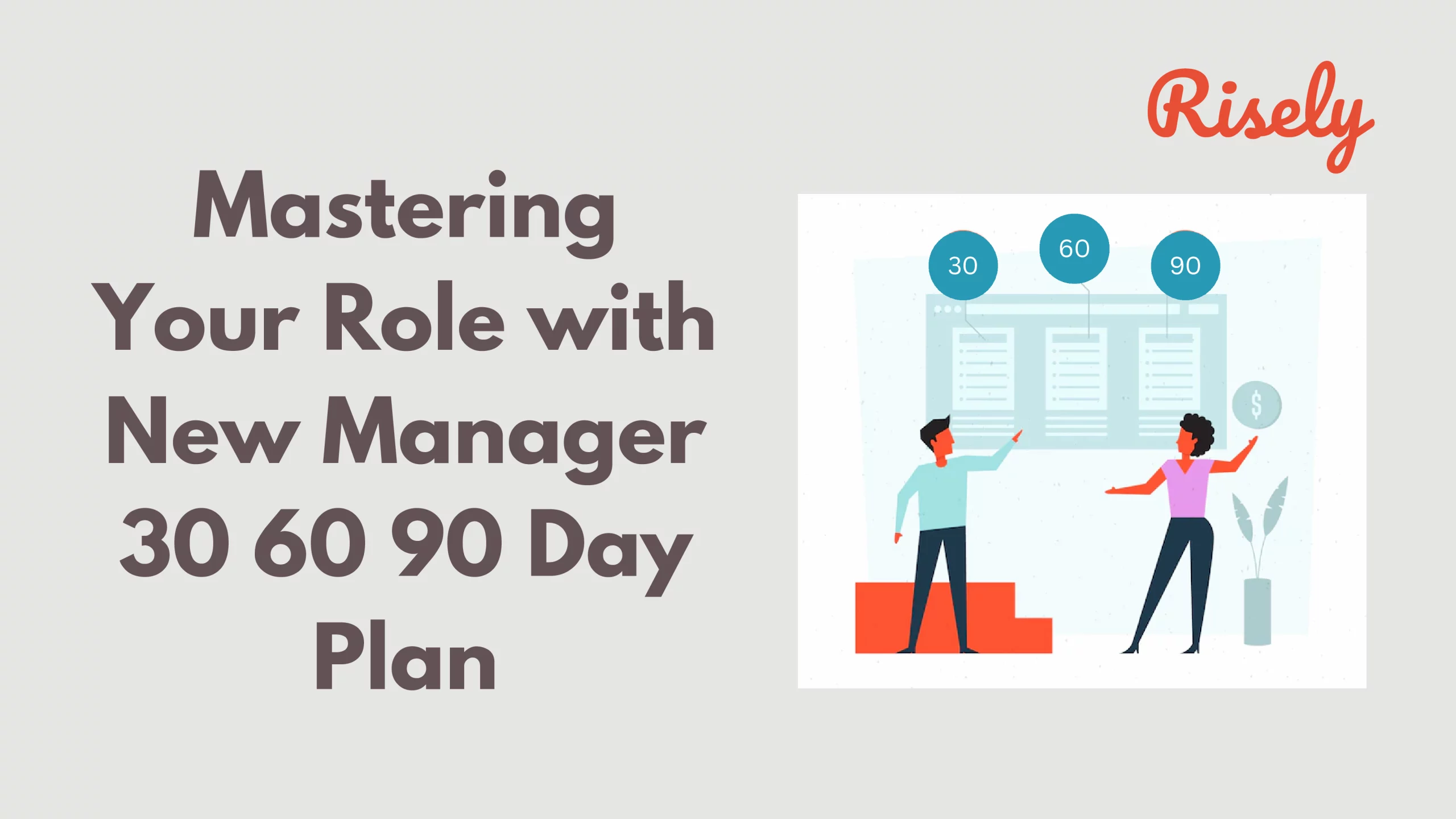 Mastering Your Role with New Manager 30 60 90 Day Plan Congratulations on your new role as a manager! Being a manager is an exciting opportunity but can initially be…
Becoming The Best Manager: Why AI Co-Pilot Overtakes Manual Solutions? The role of a manager is not an easy one. They have to make tough decisions, manage their team's productivity,…