The Art of Assertiveness: How To Master It As A Manager?
Assertiveness is the ability to communicate effectively and assertively with others. It's one of the most critical skills a manager can have, ensuring effective communication and problem-solving. In this blog, we'll discuss the concept of assertiveness, its three steps, and the benefits of mastering this skill. We'll also be sharing five tips for managers to master the art of assertiveness. So whether you're a new manager or an experienced, read on to gain insights into the art of assertiveness!
Assertiveness at work – what is it?
Assertiveness is the ability to stand up for yourself and your beliefs while also respecting the rights of others. Being assertive means being self-assured and having self-confidence without being aggressive. Some people tend to be more passive, while others are more aggressive. Neither extreme is effective in the long run. Being assertive strikes a balance between being passive and aggressive. And that is why assertive communication is the most effective communication style. Assertive people can express their opinions and feelings without putting down or insulting the other person. They can also listen to and respect the point of view of others, even if there is a disagreement. Assertiveness can help you build better relationships, resolve conflicts, and get what you want at work, which too much passive or aggressive people could never. Some professionals even go through assertiveness training to effectively learn how to be assertive, which shows the importance of the trait. There are three basic steps of assertiveness, which we'll be discussing in our next section.
The three steps of assertiveness
Assertiveness is the ability to stand up for oneself and be assertive in facing challenges. It can be difficult to learn, but it can be a life-saver with the right approach. Here are the three essential steps to assertiveness:
Know your limits – The first step to asserting yourself is to know your limits. You need to be aware of what you are capable of and what you are not. Also, you should try self-assessment and figure out what are your trigger points can trigger aggressive behavior. It can be someone asking you a personal question or someone disturbing you in your time.
Set boundaries that are consistent with your values and needs – Once you know what's triggering your aggressive behavior, it's time to set boundaries that are consistent with your values and requirements. Be clear about what's acceptable and what's not and what consequences will be when someone crosses the line.
If those boundaries are violated, take action – If someone crosses your limits and you don't speak up, you're enabling that behavior. Therefore, once you see someone breaking your boundaries, take some action against it. It could involve talking to the person about the issue of confronting them directly.
What benefits can assertiveness bring to the table?
Assertiveness can bring you the following benefits:
Building better relationships – Assertive people can communicate effectively and build strong, healthy relationships. They're confident without being hasty or rude and know when to back down gracefully. This trait also gets them the respect they deserve.
Resolving conflicts – When conflict arises, an assertive person can stay calm and think through their options objectively. They typically don't resort to threats or put-downs, leading to a resolution everyone can live with.
Maintaining boundaries – Assertive people know when it's time to say no, especially when NO is the correct answer. They follow this philosophy all the way through, even if they don't get their way at first. It helps them maintain boundaries for themselves, which keeps them away from unnecessary tensions, interruptions, and involvements. It can be highly beneficial for one's mental health.
Getting what you want – Assertiveness can help you achieve your goals by framing arguments understandably and respectfully to the other person. It also helps build trust, which can lead to better outcomes down the line.
Building crucial qualities and skills – Assertiveness can help managers foster many qualities and skills crucial to effective management. These may include self-respect, mutual respect, constructive criticism, better communication skills, etc.
How to master assertiveness as a manager?
There's no one-size-fits-all approach to mastering assertiveness. But here are a few tips to get you started:
1. Be patient and consistent in the initial days of practice
Assertiveness as a manager is not an overnight success. It takes time and effort to develop the skills and skillset needed to be an assertive leader. As with anything else, the key to success is patience and consistency. Please ensure you are patient with your team initially, as they may not be familiar with your newly adopted assertive behavior. Be consistent in your actions and messages, and remain calm under pressure. If you can master these essential elements, you will be well on your way to becoming a successful master of assertiveness.
2. Be aware of your body language when asserting yourself
Being assertive as a manager means assertively presenting yourself in a communication. It takes a lot of practice and understanding of your body language to assert yourself successfully. Your posture, facial expressions, eye contact, and tone of voice contribute to the way others perceive you. When you're assertive, your goal is to be clear, concise, and consistent in your communication. You should maintain a calm and confident demeanor and avoid raising your voice or coming across as mean or aggressive because the whole point of assertiveness is avoidance of aggression.
3. Practice assertion in small, manageable increments, don't try to take on too much at once
In a managerial role, it's essential to be assertive and make decisions. However, trying too much assertiveness at once, if you haven't practiced before, can backfire and lead to frustrations for your team and yourself. Instead, try practicing assertion in small, manageable increments. This way, you can ease into taking on more responsibility and avoid unnecessary confrontations. It would help if you worked gradually towards larger goals while focusing on maintaining a positive attitude along the way.
4. Stay aware of your surroundings and use caution when asserting yourself in public
As a manager, you must stay aware of your surroundings and use caution when asserting yourself. It is imperative in a public setting, as it can be construed as aggression and could lead to severe consequences for you and your team. Always be aware of the people around you, and use common sense when making decisions. Remember, assertiveness is not about being confrontational or aggressive. It's about being clear and concise with your communication, actions, and boundaries.
5. Prepare yourself to back down if necessary
As a manager, it's essential to be able to assert yourself when necessary. But, If someone persists in violating your boundaries, it may be required for you to retreat a bit and reassess the situation later on. If you're prepared to back down when necessary, you will be less likely to feel taken aback or frustrated and can take action decisively and calmly instead. You will be able to maintain your composure and stay in control of the situation, no matter how difficult it may seem.
Conclusion
To conclude, assertiveness is the ability to assert oneself constructively and positively. It can bring many benefits to the table, which you must have read above. A manager can use it in the workplace to communicate better and significantly more effectively with their team. By following the five proven tips and closely understanding the three steps of assertiveness, managers can master the art that will help them practice management more effectively.
Get the free assertive communication toolkit for managers today!
A comprehensive guide on assertive communication for managers and leaders equipped with helpful frameworks and samples.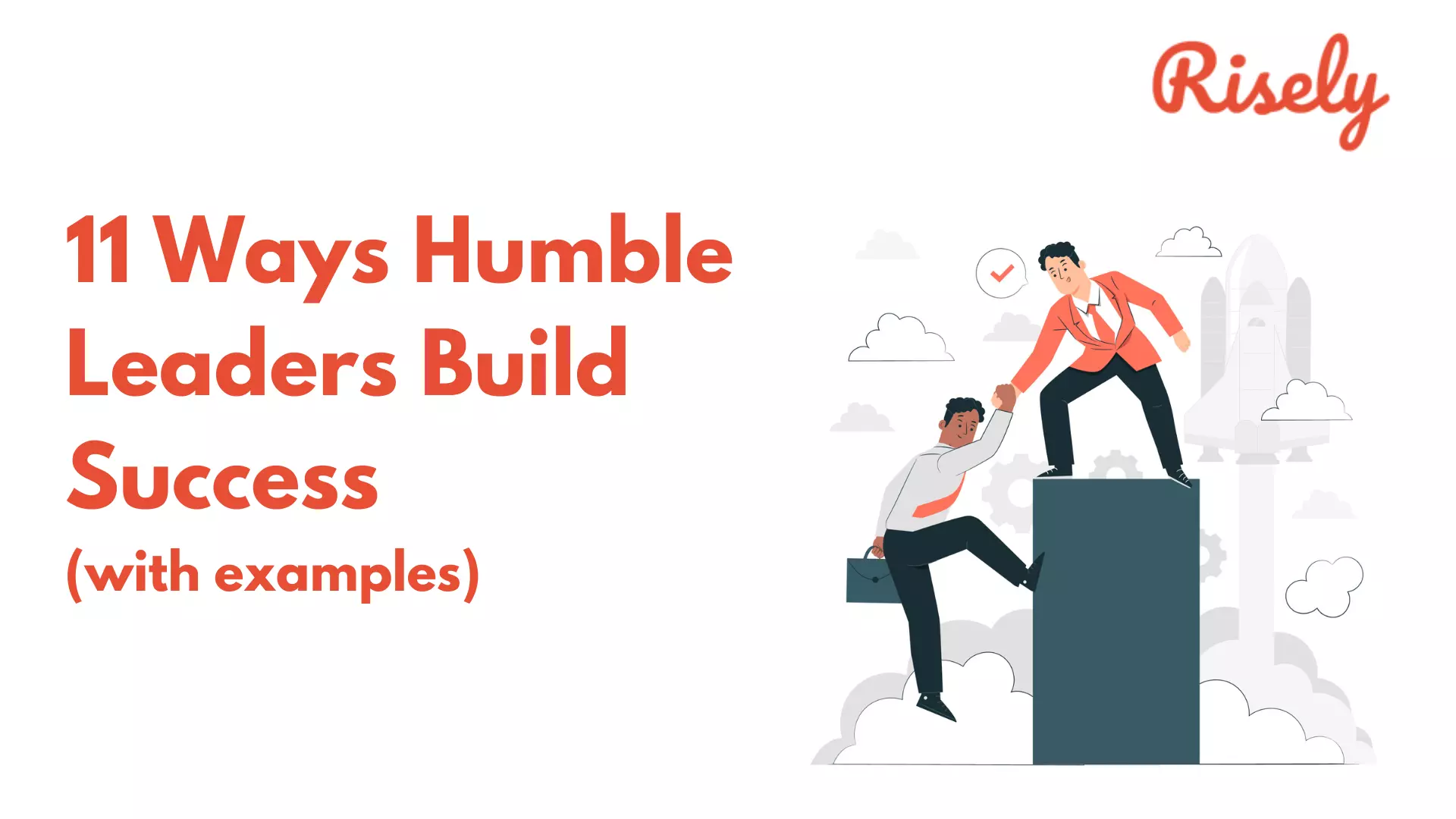 11 Ways Humble Leaders Build Success (with examples) There's a reason why successful leaders are often humble. There's something incredibly inspiring about humble leaders. No matter the situation, these leaders…
Why Is Emotional Competence Important For Managers? 9 Reasons To Note Emotional competence is the ability to be aware of and manage your own emotions, as well as others' emotions.…