Taking Multiple Perspectives: 4 Ways Successful Managers Do It
A manager's job is not an easy one. It entails balancing different demands, managing people, and ensuring the organization meets its goals. Given that managers deal with multiple stakeholders, both internal and external, they often deal with multiple perspectives from these stakeholders. More so because many stakeholders come from different backgrounds and have different life experiences. A manager that wants to be successful must be comfortable not only being open to multiple perspectives but also working with them to come up with new ideas. But balancing all these different perspectives is not an easy task. By employing these four different techniques listed in this blog, you will be able to manage your team effectively and achieve the results your organization requires by effectively taking multiple perspectives into account. But before we start, let's unfold why is it important for managers to take different perspectives.
Taking multiple perspectives into consideration is critical to developing effective Interpersonal Skills
Taking multiple perspectives into account is a major part of the required
interpersonal skills of a manager
and is important to
becoming an effective manager.
It is important for managers as it allows for different ideas and viewpoints to be heard. It allows them to see all possible outcomes of a situation that they wouldn't have seen on their own and make the best decision possible. When managers refuse to take on different perspectives, they can often lead to disastrous consequences. While their points of view are not considered, employees may feel that their voices are not being heard. This can often lead to frustration and decreased productivity. Additionally, companies that are not open to different perspectives may be less likely to succeed in the long run. When a manager only takes their perspective into account, they are limiting the number of potential solutions to a problem. This can lead to managers making suboptimal decisions. It can even cause team members to feel disenfranchised. Managers who do not take others' perspectives into account often do not see the big picture and may make decisions that contradict the company's values or goals. Additionally, they may not be able to identify and capitalize on opportunities, or they may miss potential threats. Different perspectives can also lead to disagreements, but these can be productive if they are handled constructively. It is important to have a respectful multiple perspective-taking
workplace culture
where everyone feels comfortable voicing their opinions.
What benefits can managers gain from taking multiple perspectives?
The possible benefits of taking multiple perspectives are:
Your decision making is more certain
It builds team collaboration and helps create better outcomes for the organization
You have an option to explore and eventually chose from a variety of solutions
Taking these perspectives helps promote employee engagement, which increases employees' willingness to work productively with self-management
Further, it allows managers to gain an understanding of different aspects that are contributing to the issue at hand
What are the 4 techniques that can help managers take different perspectives?
1. Ask questions and genuinely take inputs from your team
Asking questions
and genuinely taking input is one of the most important steps toward taking multiple perspectives into account. When team members feel like what they say is being genuinely considered, they are more likely to share their ideas and suggestions. This not only allows for a variety of perspectives of others to be taken into account when making decisions but also builds trust within the team. You can do it in a variety of ways, such as through team meetings, surveys, or even social media platforms. When team members feel like their voices are being heard, they are more likely to have a positive outlook on their work and accept the decisions made by the managers, as they can make sense of what is being done. Moreover, they stand behind the decisions and put their full might into making those decisions successful. When managers ask questions, it shows that they are prioritizing the team's input and desire for openness. This can build trust among employees in how their opinions will be treated if expressed to you. Further, asking questions in a consulting fashion can help
build consensus
and show that you are genuinely listening to feedback, which is important for building team cohesion. But this only works if the managers do it genuinely. If they ask for the sake of asking, employees can sense it. Over time, employees will lose interest to say what they think about the issue at hand. Then the managers only hear what they "want to hear" rather than the truth.
2. Observe and listen
Simply observing and listening can allow managers to see "the big picture" of what is happening within their team. Therefore, it's so important for managers to observe and listen to others and take their perspectives into account. You never know when you might hear something that you hadn't thought of before.
Listening
also allows managers to build relationships and create trust. When employees know that they can trust you to listen to them and take their thoughts and feelings into account, they are more likely to want to work with you. They are more likely to be candid with you and express how they feel about what is happening in the workplace.
3. Create a climate of openness and respect
To make sure that employees do not hesitate to share their perspectives, managers should create a climate of openness and respect in the workplace. This can be done in a variety of ways, but the manager mustn't come across as condescending or uninterested. Employees should feel that they can be completely open and honest with their managers. By feeling that they can be open about their point of view, employees will be motivated to participate more and share more of their perspectives in further endeavors. That can ultimately create better outcomes. A manager who wants to create a climate of openness should start by being transparent. They should share information with employees about company goals, plans, and strategies. By being completely open and respectful with the employees, managers can push them to reciprocate the same.
4. Find the common ground
To make decisions that take into account the multiple perspectives of their employees, managers should find a common ground. This can be done by having open and honest conversations with employees, and by listening to what they have to say. Managers should also be willing to compromise to find a solution that everyone can agree on. By taking these steps, managers can create an environment where employees feel heard and valued, which will push them to put forward their perspectives.
Conclusion
As managers, it's important to be able to see things from different perspectives to gain a fuller understanding of the situation at hand. This can lead to better decisions and improved performance. We have listed four techniques that can help managers effectively take multiple perspectives into account in their workplace. Further, have also listed ways in which they can use the learnings from taking multiple perspectives. We believe that if managers can use these techniques to take multiple perspectives and can then put the learnings into good use, they can do wonders in their managerial roles.
Get more value from your conversations with active listening!
Download the free active listening toolkit to learn and practice the ins and outs of active listening
---
FAQs
What is the concept of multiple perspectives?
A workplace consists of multiple stakeholders, all of whom have different priorities and thus different perspectives as well. As a result, the view of people on one issue can vary a lot. A manager needs to ensure that they take care of all the perspectives and act accordingly to reduce the scope of conflict.
What is the importance of multiple perspectives?
Taking multiple perspectives is important because it helps get many people on your side. It is important to minimize the scope of conflict and attrition within the team due to spillover.
How do you develop multiple perspectives?
Developing multiple perspectives helps managers because they can include the opinions of all team members. To do so, managers need to view things from different points and consider the varied responsibilities of people around them. Talking to team members and getting their points on a matter before finalizing action plans helps too.
---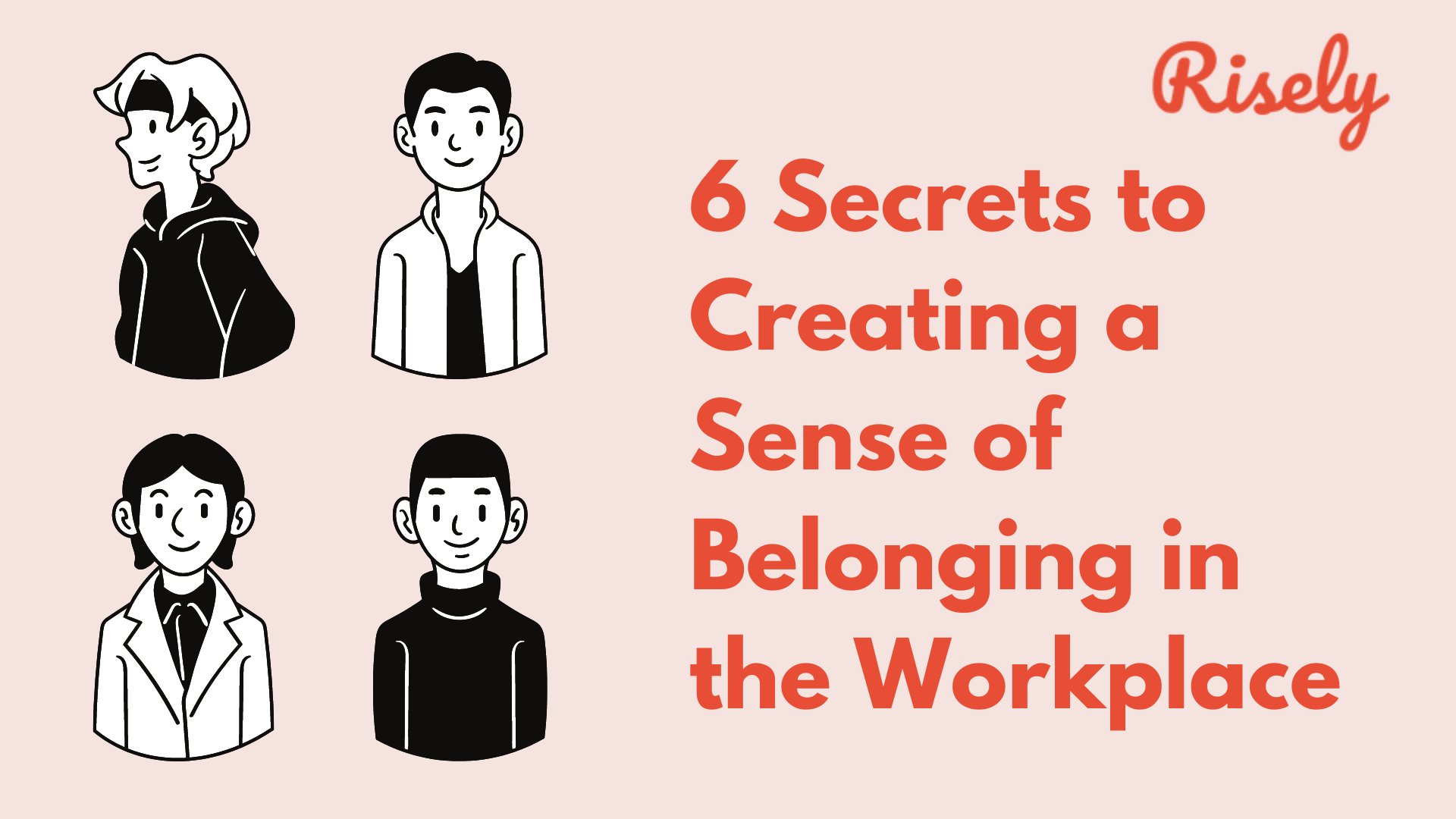 6 Secrets to Creating a Sense of Belonging in the Workplace A sense of belonging is essential for any individual's well-being, and the same holds for employees in the workplace.…
How can you overcome Gender Bias in Workplace as a Manager? As we discussed in one of our earlier blogs, bias exists in everyone in some form or the other…