6 Ways Managers Can Build Emotional Connections In The Workplace
We often wonder where motivation comes from. As with all things intangible, the question is tricky and has no definite answer. Nonetheless, many things create employee motivation. Are emotional connections in the workplace one of these things? There is no doubt that making emotional connections with employees can be a powerful tool for motivating them. When we feel like our work is important and meaningful to us, this sends a ripple of positive energy through our entire team. It motivates us to do our best because we know that others on the team appreciate what we're doing.
What are emotional connections in the workplace?
Companies need to find ways to motivate their employees in a competitive world. This is even more important in the age of remote and hybrid working. One way to do this is by fostering emotional connections between employees and the team. Emotional connections are created when employees feel attached and are more likely to invest their time and effort in the company. When this happens, employees are happier, more productive, and less likely to leave their jobs. Ultimately, this is good for the company in terms of retention and innovation. So, what's the key to creating emotional connections? It starts with understanding the definition of emotional connections and then fostering them within the team. By doing so, you'll be on your way to a
more productive
and motivated workforce. An emotional connection refers to a bond between two or more individuals. This bond is built on shared feelings. These feelings can be anger, happiness, gratitude, or anything. The existence of this common emotion brings together people. In the workplace, shared feelings can bring together people. An in-group and out-group distinction may be created based on people's feelings toward certain things. Emotional connection in the workplace refers to a high-quality relationship based on mutual trust, respectful interaction, and shared interests. This means that both parties take an interest in each other, understand their issues, and are willing to make efforts to resolve them. Their underlying visions and values are congruent, even though their actions may not be.
Effects of emotional connections in the workplace on team motivation
An emotional connection can be instrumental in enhancing employee engagement manifold. However, in our age of hybrid models of working and huge corporations, organizations are finding it difficult to create an emotional connection between the employee and the employer. Nonetheless, they are aware of the benefits it can offer. It is not surprising to find people who feel alienated from their jobs. The monetary incentives are the last threads that keep them hanging onto the job. This situation is immensely problematic for the management of any team that wants to achieve success. There is a significant drop in productivity when team members are not emotionally connected to their employer. Ironically, the negative impact of lack of an emotional connection seems most pronounced on teams that do poorly. This suggests that it might be more difficult for employees with low engagement levels to be galvanized into joining forces and working productively together under adverse conditions. The major impact of an emotional connection in the employment relationship comes through higher engagement. The bond implies that they share a common understanding with other members, and they might have shared ideas and plans for the team. Effectively, higher engagement means that the employee is more concerned about everything in their team – including the good and the bad. In continuance, the employee is affected more by what happens inside the team. Therefore, cultivating an emotional connection can help make the employee attached to the organization. Employees will be eager to do more for the team when they feel their emotions are recognized and valued. Such workers are more likely to be comfortable in the environment. They will also be more open concerning their struggles and willing to
engage in open communication
. It also has been pointed out that an emotional connection may increase employee satisfaction, thus contributing to organizational culture. When everyone on the team feels appreciated, they will be more likely to invest their time in working together harmoniously towards common goals – which leads us back to our original point: cultivating an emotional bond can help create motivated employees who are committed both individually and collectively towards success at work. Moreover, the conditions necessary for fostering an emotional connection are similar to those that keep employees motivated. Managers who provide empathy and emotional support to their employees create a conducive environment for the growth of their employees. This, in turn, creates motivation in employees to do better. This is because they trust their manager and feel supported and listened to. At times, employees can look engaged, participate in conversations, and join you at team dinners, but they might lack an emotional connection. A massive 54% of employees are disengaged from work, according to a study. This sends a huge signal for managers to buckle up and start working. Check out these
signs of disengagement
to see where your team stands.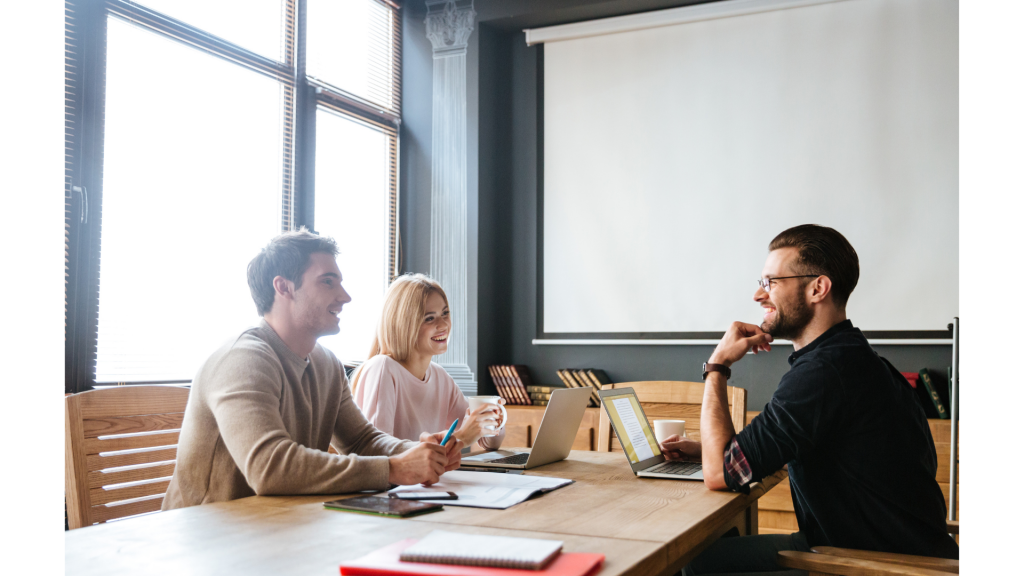 How can managers create emotional connections in the workplace?
Organizations can do a few things to foster an emotional connection with employees.
Conduct one-on-one meetings
One-on-one meetings are a great way to create an emotional connection with your employees. Typically, these meetings are conducted individually with the employees. The discussion can range from personal to professional. They are a great opportunity for managers to connect with their team members and
exchange feedback
. Apart from work related concerns, the employees can also bring up personal issues that might be affecting them. This involves in-depth discussion about performance, environment, wellness, but not limited to them. Candid conversations will keep the employees engaged with the team. Download our
One-on-One Meeting Toolkit
to make your sessions more effective!
Display vulnerability
Leaders and managers are often assumed to be distant figures who are not highly affected by waves of emotions. However, that is certainly not the case, and the employees will relate more when they understand the same. Infusing
vulnerability
into your leadership style will make you more approachable for the employees, allowing them to create deeper relationships with you. When you acknowledge stress and feeling overwhelmed, your employees will be more comfortable in ding the same.
Recognize and appreciate employees
One of the best ways to build an emotional connection with your employees is by acknowledging their individual contributions. Managers could do this through thank you notes, formal or informal private conversations, or even simple acts such as recognizing good work in front of others.
Employee recognition
is a great motivational tool.
Encourage open communication
Supporting open communication between team members is essential for fostering a strong emotional bond within the workplace. Giving feedback constructively and promptly allows individuals to grow and develop as professionals while increasing transparency across departments/organizations, ultimately leading to project collaborative success.
Show empathy
Another important way to build an emotional connection with employees is through displaying empathy towards their experiences and feelings. This can be done by being responsive when discussing work grievances,
empathizing with difficult situations
(e.g., tense customer interactions), or simply listening attentively without interruption/judgment.
Create a nurturing environment
Creating a nurturing workplace culture ensures that all team members feel supported, valued, and appreciated in their professional and personal endeavors outside of work hours! There are many ways to create an emotionally supportive work environment, from providing flexible working hours to implementing fun activities that promote camaraderie. You can read about more
employee motivation techniques
here.
Conclusion
Organizations that want to succeed in the 21st century must find new ways of engaging employees. High engagement levels are essential if companies hope to retain their best talent, and emotional connections are one way of achieving this. Emotional connections are vital for team motivation. When team members feel connected to one another, it creates a sense of trust and respect, leading to increased productivity and motivation. By understanding the effects of emotional connections on team motivation, managers can create the necessary environment for success. Thank you for reading!
Build emotional connections in the workplace with our free effective one-on-one meetings toolkit
Download the toolkit to conduct meetings that bring you closer to your team
---
FAQs
How building emotional connections with employees can increase motivation?
Building emotional connections with employees can increase motivation by creating a sense of belonging, purpose, and loyalty. When employees feel that their work is meaningful and their contributions are valued, they are more likely to be engaged and committed to it. Emotional connections can be established through regular communication, showing empathy, recognizing achievements, and fostering a positive and supportive work culture.
What strengthens your emotional connection with your team?
To strengthen emotional connections with your team, you should practice active listening, demonstrating empathy, providing support and encouragement, recognizing individual contributions, and fostering a positive and inclusive work environment. Regular communication and feedback, team-building activities, and sharing common goals and values can also strengthen emotional connections and build trust and loyalty within a team.
What are the signs of emotional connection at workplace?
The signs of emotional connection at the workplace include a sense of mutual respect and trust between colleagues, open and honest communication, a willingness to collaborate and support each other, a shared sense of purpose and mission, and positive and inclusive work culture. Team members may also express empathy and concern for each other and demonstrate a genuine interest in each other's well-being.
What causes lack of emotional connection?
Poor communication, lack of trust, negative attitudes, conflicting goals or values, and a lack of recognition or support can cause a lack of emotional connection in the workplace. In addition, a lack of social interaction, feedback, or shared experiences can also contribute to disconnection or isolation, leading to decreased motivation and engagement among team members.
---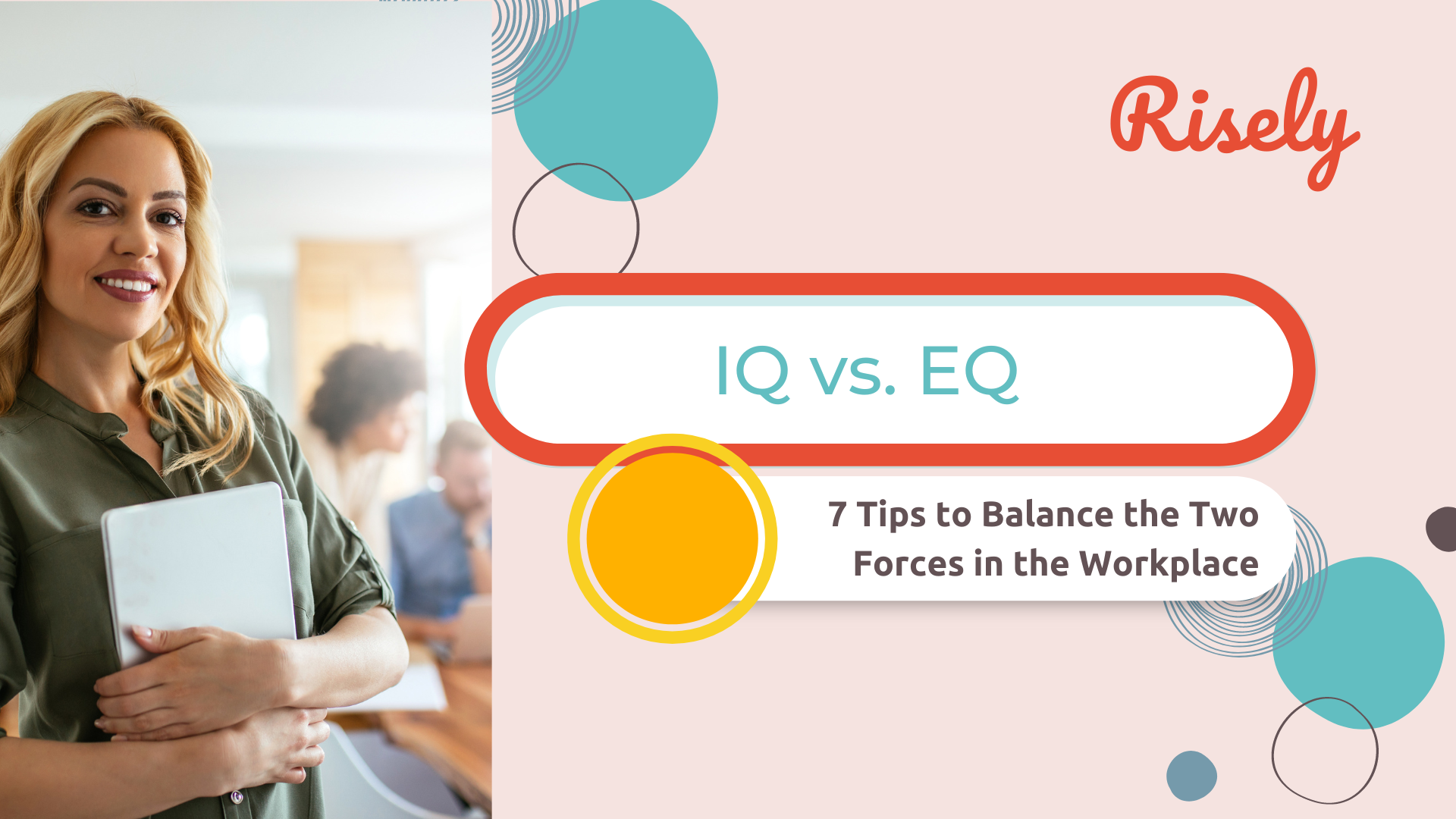 IQ vs. EQ In The Workplace: 7 Tips to Balance the Two Forces When it comes to a balanced leadership style, both EQ and IQ are essential. A high IQ…
5 Effective Ways to Use Emotional Intelligence in Conflict Resolution It's no secret that conflicts are inevitable in every aspect of life, personal or professional. However, what sets successful individuals…