The 7 Best Ways to Effectively Handle Team Tensions As A Manager
Team tensions can be a massive challenge for any manager, and if left unchecked, they can quickly lead to
conflict in the workplace.
Fortunately, there are some simple steps that you can take to help prevent and handle team tensions at work. This article outlines seven of the best ways to handle team tensions effectively. You can help your team work together more harmoniously and effectively by following these tips. Hopefully, this will help you keep your team on track and minimize the potential for conflict. So, let's start with understanding what kinds of team tensions managers regularly encounter at their workplaces.
What kinds of team tensions do managers encounter?
Many possible team tensions could arise in a workplace setting. Some common types of team tensions include:
1. Conflict between team members
–
It can occur when one or more team members feel opposed to or frustrated by each other's ideas and actions.
Team conflict
can ultimately hinder teamwork and productivity and hamper communication within the group.
2. Competition between teams –
It
occurs when one group seeks to outperform another, either in workload or results. This competition can be frustrating and damaging for team members, as it often breeds resentment and discourages collaboration. Further, it can also irritate colleagues from other teams who may feel that their efforts are being exploited.
3. Sense of entitlement –
Certain individuals within a team may feel entitled to special treatment or privileges, leading to conflictual exchanges and overall disharmony. It can also create a sense of injustice and frustration for others on the team who feel as though they are being unfairly treated.
4. Power struggles –
When one team member or group feels that they are in positions of power, they may attempt to assert their dominance over the others. These struggles can lead to tensions and often results in conflict. It can also jeopardize productivity and efficiency within the workplace by complicating interpersonal relationships and undermining trust.
5. Division –
When different groups within a team start to feel suspicious of each other, it can create division and discord. This divide-and-conquer strategy usually doesn't work well and ultimately harms everyone involved. It prevents team members from coming together as one unit, undermines their trust, and builds resentment between the different groups.
6. Unmet expectations –
different team members arrive at work expecting other things from their relationship with the managers. There can be more support or guidance from the management, and they may be disappointed if these expectations aren't met. This situation can turn out to create some severe workplace tensions.
What all leads to Team Tensions?
Many different shortcomings in the workplace are signs of conflict and can create workplace tensions. Some of the most common ones include:
1. Lack of Communication
Lack of communication
is one of the leading causes of team tension. When team members don't understand each other or feel like they're not being heard, it can lead to frustration and workplace tension. It can also lead to misunderstandings about team members' roles and responsibilities, leading to a bigger conflict. By not being able to put forward their points of view, employees can lead them to frustration or even burnout.
2. Ineffective Decision-Making
Ineffective
decision-making
can ripple throughout an organization, causing frustration and tension in the workplace. When decisions are not made effectively, It can lead to serious team tensions. When team members don't trust the decisions being made or have disagreements about those decisions, it can lead to pressure and a lack of productivity.
3. Unrealistic Expectations from Team Members
Unrealistic expectations
from team members can lead to serious team tensions. When someone on the team doesn't meet the unrealistic expectations the management has from them, it can lead to frustration, disappointment, and even anger. Unrealistic expectations can also lead to negative interactions with the team member and decreased productivity in the workplace.
4. Clash of Personalities
An effective team requires a blend of personalities, skills, and attitudes. When one individual on the team has significantly different values or personality traits not compatible with other members, it can cause severe workplace tension. These various personality clashes can create a conflict situation. These clashes can have a trickle-down effect on team members in the workplace, causing stress and anxiety.
5. Negative Behavior
Negative behavior may include spreading rumors, making fun of others,
gossiping
or complaining about a co-worker, rudeness, or taking credit for someone else's work. Such behavior can hamper team productivity and disharmony among team members. In some cases, it may even lead to legal issues.
6. Lack of a common ground
Lack of common ground between team members is one of the most common reasons for workplace conflict and tension. The lack of a shared perspective or standard ground rules can lead to disputes and miscommunication, leading to disagreements over decisions made by management. These disagreements can cause significant discomfort, uncertainty, and frustration leading to tension at work among the team members and the administration.
Why is it important for Managers to Handle Team Tensions?
Managers need to handle team tensions in their workplace. These tensions come up as widespread problems that managers face worldwide and can turn out to be the root cause of workplace conflicts. Therefore, managers should treat these as the early signs of conflict and should work to handle them effectively. Handling team tensions is an integral part of
emotional management
skills, which
managers need to be effective
in people management. It also serves as a subpart of the early stage of workplace conflict management. Handling these tensions or just avoiding them can have some great benefits for the teams, including:
It can prevent the unit from falling apart
It can lead to the resolution of problems
Handling these tensions also creates a sense of cohesion and unity within the team
It can result in a more robust performance from the team
This handling of tensions can be a great morale booster for employees.
It helps them feel appreciated and valued in their workplace
It can lead to greater satisfaction and productivity
Cons of not handling tension in the workplace
As handling team tensions has plenty of pros, not handling these tensions effectively can lead to some cons, too, including:
It can cause resentment among team members
It can lead to a decrease in team performance
Ineffectiveness in handling these tensions creates a lack of cohesion and unity within the team can lead to disharmony
Ineffectively addressing these tensions may not resolve all the problems and may create new ones
7 Best Ways to Handle Team Tensions As A Manager
1. Encourage open, honest, and transparent communication
To create a tension-free, healthy, productive, and positive work environment, managers should encourage open, honest, and
transparent communication
among their team members. It will help to avoid or resolve any tensions that may arise. When team members feel like they can openly communicate without fear of judgment or retribution, it builds trust and strengthens the team bond. It can be beneficial when tensions do arise, as everyone will be able to address the issue calmly and constructively. This type of communication also encourages transparency within the team, which can help in conflict resolution and prevention.
2. Acknowledge everyone's feelings
The most important part of effectively handling tension at work is for the manager to acknowledge everyone's feelings. It includes both the emotions of the person/group who created the stress and the feelings of those affected by it. It's also essential for the manager to consider these feelings while taking action to resolve the tension. It might help the team find a resolution, or it can help the manager provide guidance and support to help them move past the issue. Managers should practice
active listening
to the point of view of each employee and provide non-judgmental support for those they work with. The manager should also encourage individuals within the team to think outside of themselves. It might help them identify how others feel in response to a given issue or topic under discussion (this is known as "checking for understanding"). Also, managers need to build trust by disclaiming any authority during such conversations and emphasizing their belief in giving people an opportunity for self-expression.
3. Create a safe space for team members to speak freely
It's also essential for the manager to create a safe and private space where team members can freely express themselves. It is helpful because it allows them to deal with their different perspectives and points of view, no matter how difficult they may be. It enables team members to process what has happened between them and identify those causing tension at work. Creating this environment allows the managers to start working constructively on a resolution. It helps the team members feel comfortable enough with those involved to communicate their thoughts without being negatively judged or blamed by others in the group.
4. Set and enforce boundaries
In some situations, the manager needs to
set boundaries
and make explicit behaviors not acceptable or appropriate within a team setting. These include engaging in inappropriate humor, accusing someone of lying when no evidence supports them, purposefully trying to undermine other members' work performance through gossiping, playing favorites among team members, etc. These behaviors can start to exert a hostile atmosphere and create tension at work among the whole group. These behaviors can erode trust, cause feelings of resentment, ruin relationships within the team, or even worse, lead people away from work altogether. Therefore, to avoid and effectively handle the tensions which may arise, managers need to set and enforce certain boundaries for these behaviors.
5. Align each individual's objectives with the team's objectives
If team members think or realize that their work objectives are not aligned with those of the rest of the group, poor morale can quickly arise. Suppose a particular individual is working on something that does not fit well with the team's project or conflicts directly with it. In that case, this will cause tensions to arise within an open group, such as a collaborative effort, while further reducing efficiency in skills and job performance. Therefore, managers should ensure that all team members have the same idea of what will be accomplished with their work. Team members can decide each time they are confronted by differing responsibilities and expectations within a project or area with the correct information. It will increase efficiency since work will be done effectively and accurately by following how each team member can best fit into the group's overall goals. All that will be ultimately helpful in handling or even avoiding team tensions.
6. Address problems head-on
The manager's role is to ensure that the team works together effectively towards common goals, and tension in the workplace will get in the way. Managers should always address team tensions head-on to maintain a cohesive and productive work environment and handle team tensions effectively. Not actively addressing problems can quickly escalate and create division among employees. Therefore, managers should address the concerns first to ensure that productivity doesn't suffer whenever tensions arise.
7. Model healthy behavior
The best way for managers to deal with tension and conflict in the workplace is to set a good example for their team. Suppose managers can stay calm and constructive during tensions and model healthy behavior. In that case, it will help to diffuse the situation and show the team that they can handle difficult conversations maturely. It's also essential for managers to be aware of their triggers. For example, suppose someone on the team constantly challenges their authority. In that case, that could cause a manager to react defensively or angrily. In these cases, it's helpful to discuss how best to handle tensions and conflict with the team. A manager's example may help others on the team be more comfortable being vulnerable. Managers should give back when they are given to defuse tension in the workplace. They need not do everything that their employees want them to do.
Conclusion
Managing team tensions can be a difficult task, but it's crucial for any manager. It's essential to have a well-planned approach to tension at work to maintain productivity and morale. This blog has outlined the seven best ways for managers to handle team tensions. We hope that this will help you better understand the dynamics of tension in the workplace and how to address them constructively the next time you face them.
Effectively navigate conflicts in your team with our free conflict management toolkit
Get the toolkit today to access helpful tips and tricks that make your teams fucntion smoothly
---
What is an example of tension in the workplace?
Workplace tension can look like a hostile team environment that lacks space to work freely or an excessive task load that violates work-life balance.
How do you handle tension in the workplace?
The key to maintaining tension in the workplace lies in identifying and controlling your stressors. You need to identify the sources of stress which disrupt your workflow and peace of mind.
How do you break the tension in the office?
Conversation is the simplest and easiest way to beat tensions at work. Start with some regular discussions in the team, or go for a one-on-one to directly discuss the issue.
How do you relieve tension between coworkers?
A few things that managers can do to relieve tensions include: – Getting involved as fair arbitrators – Understanding expectations – Creating healthy dialogue for harmony
---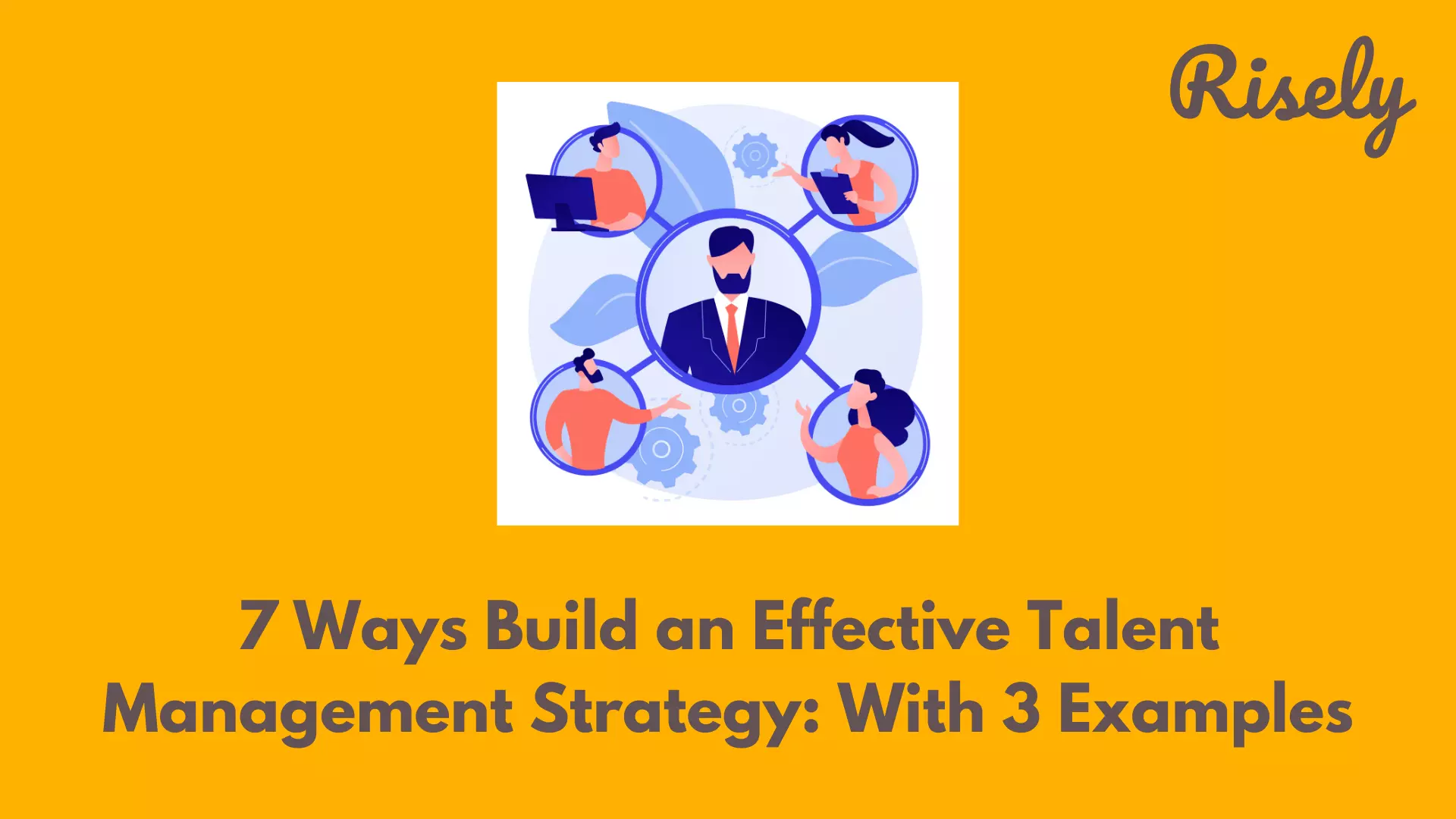 7 Ways to Build an Effective Talent Management Strategy: With 3 Real-life Examples Are you struggling to attract and retain top talent in your organization? Do you want to develop…
Top 10 Tips to Fulfill New Manager Expectations Congratulations on your new role as a manager! While it is an exciting time, it can also be overwhelming. You are not…