Is Proximity Bias Limiting Your Hybrid Team's Success?
There's no question that remote work is on the rise, and with good reason. Not only is it more efficient in terms of time and cost, but it also allows employees to work from anywhere in the world. However, while remote work is excellent in many ways, it can also have some adverse effects. One of these is proximity bias – the tendency for people to stay close to familiar people. Because remote workers are often unfamiliar with their colleagues, this can lead to a disadvantage in communication and collaboration. To combat this bias in the workplace and ensure success for both managers and employees working remotely, read on for tips on preventing proximity bias and maximizing the potential of hybrid teams!
What is the proximity bias?
The term proximity bias refers to the unfavourable treatment remote workers often receive from managers when they are working in hybrid teams. Typically, it is seen when remote workers are ignored or given significantly less priority as compared to on-site workers. For instance, a remote worker might get passed over while in-person employees are picked for training and promotion opportunities. According to a survey by
SHRM
, the proximity bias prevails primarily due to the perception that work is done more efficiently in the traditional mode. Many believe remote workers typically slack at their jobs, while office workers are more productive because it allows for a professional environment conducive to efficiency. They also find it hard to trust permanently remote workers, with whom they have few opportunities to connect. This belief held by managers and leaders creates an unintentional prejudice against remote workers in hybrid teams. While the issue of proximity bias was always relevant, the conversation has restarted as more and more teams are adopting the hybrid work mode. The pandemic forced many teams to switch to a completely remote work mode. Now that the situation has eased, the managers are back at the office and want their teams to join. On the other hand, employees prefer to work from home due to its various benefits – including flexibility, balance, and ease of working. As a result of this ongoing tug of war the employees who join back offices can easily win the favor of their managers and leaders. Proximity bias is not the only hurdle holding back a manager, learn more about typical biases here:
How To Overcome The 10 Most Common Manager Biases At Work?
How proximity influences our perception of colleagues?
The proximity bias is evident in the way we perceive our colleagues. We pay more attention to nearby people since they can provide us with immediate feedback and reinforcement on our work. This is why we often do not give remote workers the same priority or treatment as on-site employees – because they are not readily available to offer us this kind of support. The proximity bias creates a negative impact on
performance reviews
. It limits the objectivity of these assessments. Managers with unconscious proximity bias give higher ratings to employees working with them directly. On the other hand, as they are not highly connected with remote workers, they might need more information to rate them. As a result, two employees with similar productivity levels can have different reviews as the manager perceives them differently. Proximity bias can hurt team productivity, creativity, and decision-making ability. The decisions made under proximity bias are based on intuitions instead of data or objective analysis. It's a tendency to give more weight to information that's relevant to us personally, and this can lead to our thinking that those nearby are better than those we're not so close to. Read more about the impact of biases on decision making here:
10 Biases In Decision Making That Every Manager Should Know
Examples of proximity bias in the workplace
A typical example of proximity bias in the workplace can be identified when new projects are assigned to team members. A manager might pick an on-site employee for the job instead of a remote worker even when they are similar or higher qualified. It happens because the proximity bias makes decision-making more accessible by creating a shorter route to a decision. The manager chooses based on familiarity instead of making a rational choice about which would be best for the project. Similarly, you can note proximity bias during meetings and
brainstorming sessions
. Remote workers might need help to create space for their ideas and suggestions. Managers might sometimes skip them from meaningful discussions because they are held offline. Lack of representation and adequate measures to ensure the involvement of remote workers is a problem that stems directly from proximity bias.
What managers and leaders can do to prevent proximity bias?
Everyone has their own biases, and proximity bias is no exception. This bias occurs when we favor those nearby in any given situation. This can come in the form of hiring, decision-making, and even teamwork. To avoid this bias, ensure you're focusing on the best, not just the familiar. Here are a few steps that managers can take to stop the proximity bias from clouding their judgment at work:
Avoid isolation of remote workers
One of the biggest problems with proximity bias is isolating remote workers. Isolation of remote workers can throw them out of the loop further. When team members are grouped, they are more likely to share similar backgrounds and opinions. It can lead to a lack of thought and ideas diversity, ultimately hindering project progress. Ensure you encourage remote workers to participate in all meetings by assigning them voices or finding alternative modes to connect. Encouraging interaction with the whole team is essential so they can collaborate effortlessly. Get more tips here:
12 Effective Ways to avoid isolation of remote workers
Build connections with remote workers
Primarily, proximity bias happens because managers are unfamiliar with remote employees. Hence, bridging that gap is the best way to combat proximity bias. One of the best ways to combat proximity bias is to build connections with remote workers. You can do it in several ways, such as attending team meetings online, inviting them to special events, or even using video conferencing tools to have
one-on-one meetings
. Building these connections helps remote workers feel more connected and involved in their work. It also allows managers to understand better how remote workers think and work.
Understand the everyday challenges of hybrid and remote working
One of the biggest
challenges with hybrid and remote work
is that employees can feel disconnected from their work. It can lead to feelings of isolation, creating more challenges for managers in engaging their teams. To combat this challenge, managers need to understand remote workers' everyday struggles. For example, employees may need help to form relationships with co-workers because they're not physically in the same place at all times. Managers should be prepared to overcome these challenges and help remote workers connect with their work even when they're not present. Identify the big issues here:
10 Common Challenges Of Remote Work And How Can Managers Beat Them
Practice inclusivity
One of the most important things managers can do to combat proximity bias is to practice inclusivity. It means working towards creating a workplace where everyone feels welcomed and respected. It includes remote workers and employees who work in traditional offices. By doing so, managers are helping to discourage proximity bias and build relationships between all team members.
Build more objective review and reward mechanisms
Another way to combat proximity bias is to build more objective
review and reward mechanisms
. It means giving employees numerical ratings instead of relying on subjective assessment methods. By doing this, you will ensure that familiarity or the absence of it does not drive your judgment in any manner. In addition, creating a system where rewards are based on performance rather than proximity can help remote workers feel appreciated for their work even when they're not in the office, which is essential to keep their motivation high. Managers should also be prepared to address remote workers' concerns or questions about their work. All in all, ensure they are equally crucial to on-site employees.
Conclusion
Proximity bias is a bias that limits our perception of people in proximity to us. This bias can manifest in the workplace in several ways, such as how we view our colleagues and interact with them. Managers and leaders can work to prevent proximity bias by creating an environment in which remote employees are visible and respected. Employees can also work to be more visible and transparent when working remotely, helping to overcome any biases that may be lurking. Make sure to revisit us for more helpful content on leadership and management.
How well do you keep run your One-on-one meetings to defeat bias? Test now .
Risely's free one-on-one meeting self-assessment for managers helps identify challenges that interrupt your work relationships.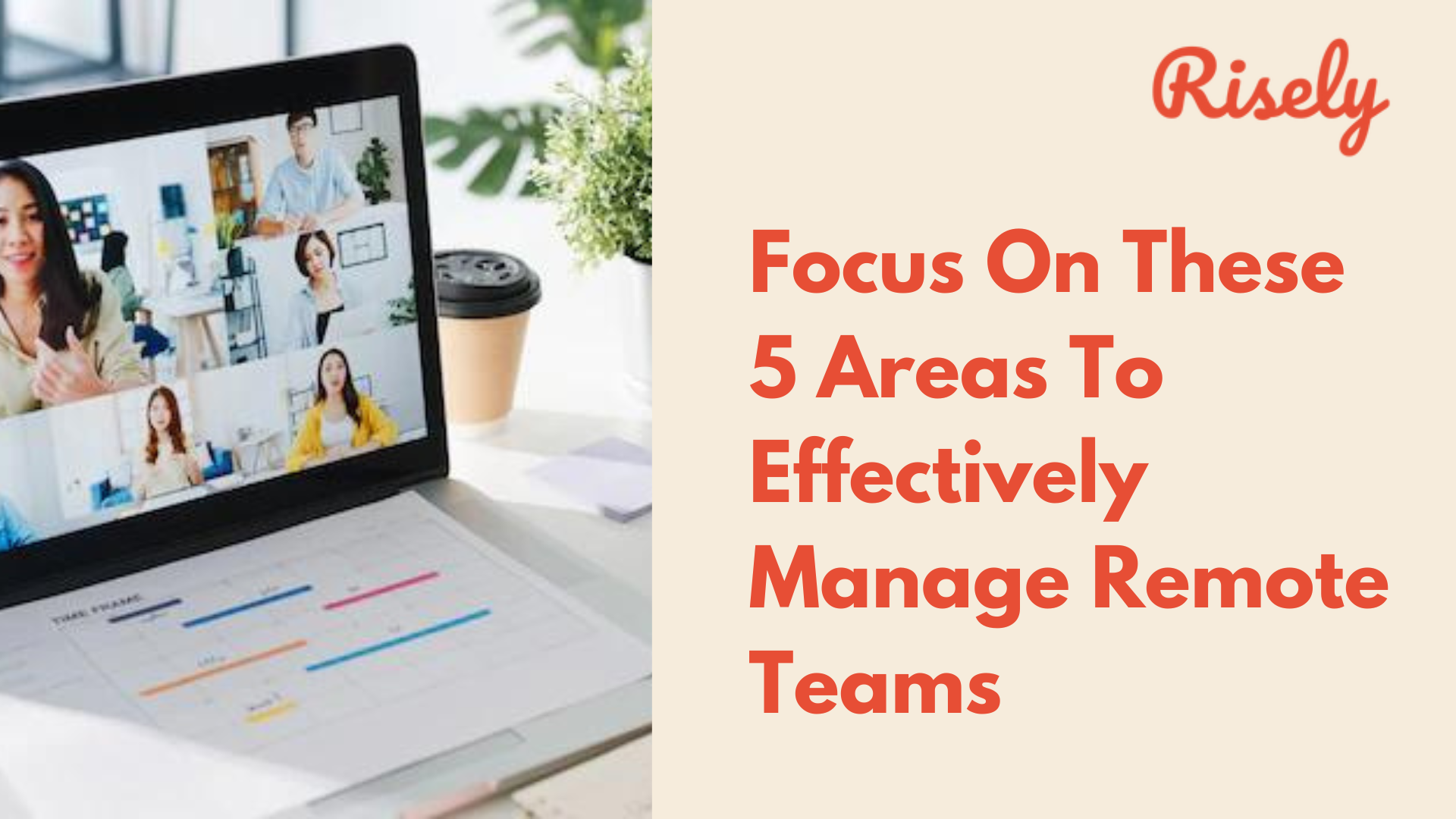 Focus On These 5 Areas To Effectively Manage Remote Teams Managing teams is a tricky job. The challenge goes one level higher when you are dealing with remote teams. However,…
The Top 10 Latest Trends In Leadership In 2022 The year 2022 finally bore witness to a long-awaited event – the return to the office. Covid-19 left an indelible mark…
7 Workplace Trends That Managers Are Going To Witness In 2022 As 2022 has almost reached its mid, workplace trends are shaping to be quite interesting. From the rise of…