The Top 10 Latest Trends In Leadership In 2022
The year 2022 finally bore witness to a long-awaited event – the return to the office. Covid-19 left an indelible mark on teams nonetheless. In this blog, we will identify the top 10 trends in leadership worldwide which occurred in response to the back-and-forth shift in modes of work. We will see how things happened and what the leadership did as a response to novel challenges. So, let's begin!
The Top 10 Latest Trends In Leadership In 2022
Leadership is an ever-evolving field, and it's important to stay ahead of the curve to be successful. So, what are the latest trends in leadership? Here are 10 of the most popular ones:
Focus On Building A Culture
Organizations have understood and agreed in 2022 that the key to winning big lies in
robust company culture
. It is seen in the recent trends in leadership. Culture's vital role in facilitating your team's growth needs no repetition. Cultures hold immense influence on teams. The activity of culture building is a crucial and often challenging one. In comparison to the offline mode of work, the challenges increase substantially when the teams go hybrid or fully remote. Due to the disruptions caused by the pandemic, many teams have had to reimagine and recreate their culture. Often, it also brought forth the weak aspects that critically affected outcomes. In recent months, as the situation has become routine, many companies are returning to traditional office spaces. However, many managers were in for a shock when they learnt that their culture may not have survived the upheaval. Moreover, as work is turning to remote with a focus on DEI, many teams will need to rethink several parts of their cultures. By smartly building a culture that centers around your core ethos, you can bring your team's vision to reality.
Welcoming And Responding To Change
The past few years brought many
changes
, including the shift in traditional brick-and-mortar office spaces that leadership had to deal swiftly with. Moreover, with the addition of
Gen-Z to the workforce
, there are significant changes in the attitude towards work. As the leaders now have to
manage multi-generational workforces
, they may need to rethink their operational style to suit a more fast-paced and advanced cohort. On the other hand, technology is increasingly becoming a part of management operations. It helped streamline processes for managers and also enabled the existence of fully remote teams. With the rapid and continuous influx of change seen in 2022, it is undoubtedly one of the major trends in leadership that teams need to take care of. Remaining
agile as a team
to adapt to moving situations and practising dynamic leadership is key to overcoming these challenges. It goes in hand with a change in strategies and techniques written in rock to those that mold themselves for the best outcomes.
Valuing Employee Well-Being
The shifts over the last couple of years put significant strain on our mental faculties. As a result, mental health issues have risen. Other health issues, exacerbated by an unhealthy lifestyle, have also increased, forcing leaders to take employee well-being seriously. It is not an easy task for leaders to keep up with the changing paradigms of work. And when it comes to
employee well-being
, this becomes even more challenging. With a shift towards remote working, team members are no longer physically required to be in the office space. It increases work-life balance issues and strains mental health as employees may be facing more pressure from home than before. In order to mitigate any potential adverse effects that may arise from such situations, leadership should prioritize
employee satisfaction
and development at work through various measures such as
flexible work hours
, employee resource groups, and wellness programs.
Changing Leadership Styles
The leadership styles that have been traditionally favored are no longer as effective in the current business landscape. A new, more agile leadership style is needed to consider the ever-changing demands of work according to the trends in leadership. Dynamic leadership involves being able to adjust your approach based on the situation at hand rapidly. It is necessary to adapt to shifts in customer behavior and market conditions. As we move towards a future where teams are increasingly dispersed and specialize in different areas, leaders need to adopt a more flexible leadership style that enables them to work effectively with remote team members across geographical boundaries. Leaders should focus on developing team skills as well as having a clear vision for the team's goals to work collaboratively and help the team reach its collective objectives. Leadership approaches that diverge from a traditional high-headed mindset, such as
servant leadership
, are the need of the hour. Leaders need to craft a humane approach that combines empathy with a growth mindset beyond stereotypes. How strong are your core leadership skills?
Test now!
Personal And Professional Development Of Employees
Employee satisfaction matters the most. The major trends in leadership in 2022 highlight this time and again. A great way to achieve employee satisfaction is an investment in employees' personal and
professional development
. Leaders should take the time to get to know their employees and understand the unique ways they approach work. Leaders can also arrange training sessions or workshops specific to the employee's skills and knowledge to keep them up-to-date on industry changes. Additionally, development programs should foster a sense of belongingness among employees by providing opportunities for socializing and networking with others in similar roles. To ensure that employees are developmentally ready and able to handle new roles, organizations need to provide opportunities for personal and professional growth. Many companies have started offering employee resource groups to support team-building activities, mentorship programs,
coaching services
, and training workshops. These types of programs help employees develop critical skills for professional growth.
Prioritizing Diversity, Equity, And Inclusion
The trends in leadership seen over the years underscore the need for organizations to
prioritize diversity, equity, and inclusion
. Leaders have started working to create an inclusive and welcoming environment for all employees. It means creating an organizational culture that values different perspectives, celebrates inclusiveness, and fosters a sense of community among workers. To achieve these goals, leaders have focused on creating a workplace culture where employees feel safe expressing their opinions; promoting effective communication practices; providing training opportunities, and paying attention to unconscious bias in the workplace. Creating diverse and
supportive environments
will go a long way in helping employees be developmentally ready for the new roles and challenges that will come their way. Moreover, this becomes important as teams become increasingly diverse with the addition of remote work mode. Over the years, more non-cis-het male leaders are taking up the mantle, and this trend is here to stay.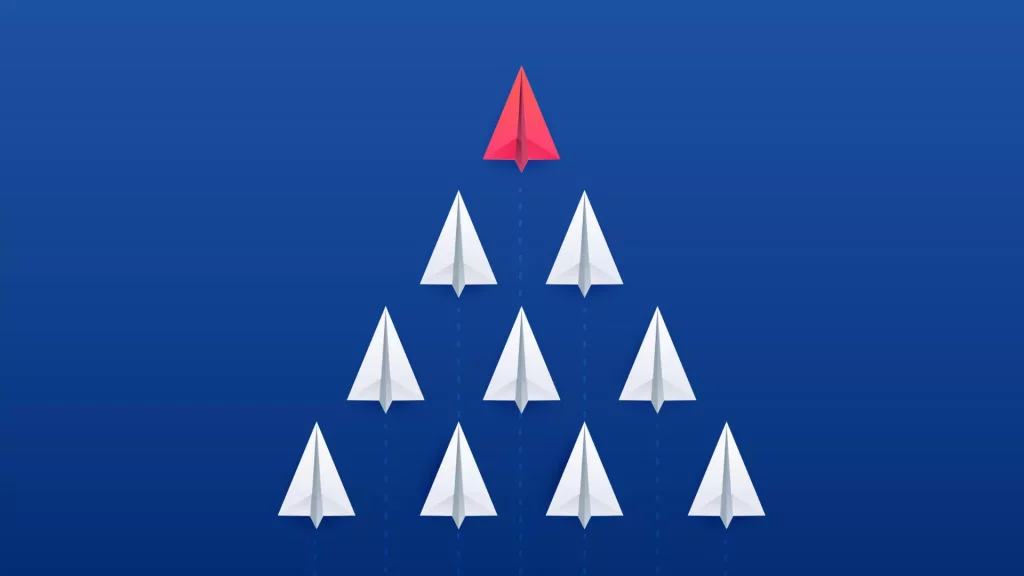 Building Ownership In Teams
Ownership is a key component of developing employees and building independent teams. Leaders who can delegate effectively help employees feel part of the team and develop an increased sense of ownership over their work. While accountability has always been necessary, it has become difficult to measure in hybrid and remote teams. The scope for transparency and open communication has significantly reduced in such mediums. This challenges is quite visible in the trends in leadership. Leaders are using various methods to develop personal accountability in their teams to keep them at the top of the game. Effective delegation can be difficult, but leaders need to provide employees with opportunities for personal growth and professional development to keep them engaged. In recent times, there has been a significant shift in the mindset, wherein leaders are now encouraging employees to
take ownership
of their work thoroughly. It is also a healthy trend as the gig economy rises, where individual contributors help teams achieve their goals efficiently.
Measures To Increase Retention
Retention is essential for any business, and leaders who can retain employees are in a stronger position. Yet, trends like the
Great Resignation
and
Quiet Quitting
have sent ripples through the leadership. They have affected the trends in leadership too. Resignations peaked around unforeseen numbers towards the end of the previous year. Leaders are looking for intelligent ways to increase retention in the face of novel challenges. Many steps ranging from building motivation via incentives to promoting employee development have become essential for many teams to retain their employees in the longer run. Additionally, teams have redesigned their strategies to allow space for employees to grow in their roles within the company to help retention. Investments aiming to
reduce attrition
and increase the lifetime value of employees have been a key feature of 2022, which is likely to continue.
Focus On Leadership Development
In 2022, leaders have gone back to the classrooms. As the rapid and numerous changes have highlighted the need for an update in leadership styles and techniques, leaders have
opted for leadership development coaching
and training to improve their jobs. It also helps them overcome several typical leadership challenges. In the face of changes in the mode of work, the need for leadership development has also been highlighted by the need for rebuilding connections at work after the sudden moves. As teams come together again after forced sabbaticals on connectivity, the leaders need to prepare themselves for it. For this purpose, leaders have resorted to multiple channels of growth, including
leadership development workshops
headed by experts, to
self-help material
prepared by management gurus. Technology has also made its mark in these trends in leadership through AI-enabled coaching platforms like
Risely
, which effectively provide real-time support in overcoming your leadership challenges.
Conclusion
In 2022, leadership has seen a lot of changes. And in consequence, they have changed a lot too! In this blog, we have noted the top 10 trends in leadership in 2022, which are sure to make a mark even in the upcoming years. Strategies focusing on incentives, employee development, and reducing attrition have all become more popular. We hope that this blog helps you visualize your leadership strategy better so that you take your team to new heights soon.
Check your readiness for a leadership role with the free problem-solving self-assessment.
Risely's problem-solving self-assessment for managers analyzes a manager's competency in navigating challenges with their team.
---
FAQs
What are the leadership trends for 2023?
The leadership trends of 2023 focus on developing leaders and managers at professional and personal levels through personalized training. It includes adapting to a changing world dependent on technology and new working methods, such as flexible working arrangements and remote work.
Read more.
What makes a great leader in 2023?
Great leaders in 2023 focus on growth and development for themselves and their teams. Good leaders in 2023 work on solid communication, building cohesive teams and creating a positive work environment, all of which enhance productivity.
What are the employee development trends for 2023?
Employee development is becoming more focused on involving all the stakeholders at all the stages of the development process – right from identifying training needs which focuses more on engaging the team members and aligning their growth plans with those of the team.
What will future leadership look like?
Leadership in the near future looks like a humane role where leaders become facilitators of the team's and employee's growth. Moving away from tradition, leadership focuses on building relationships, creating trust, and crafting autonomous teams that tackle challenges head-on.
---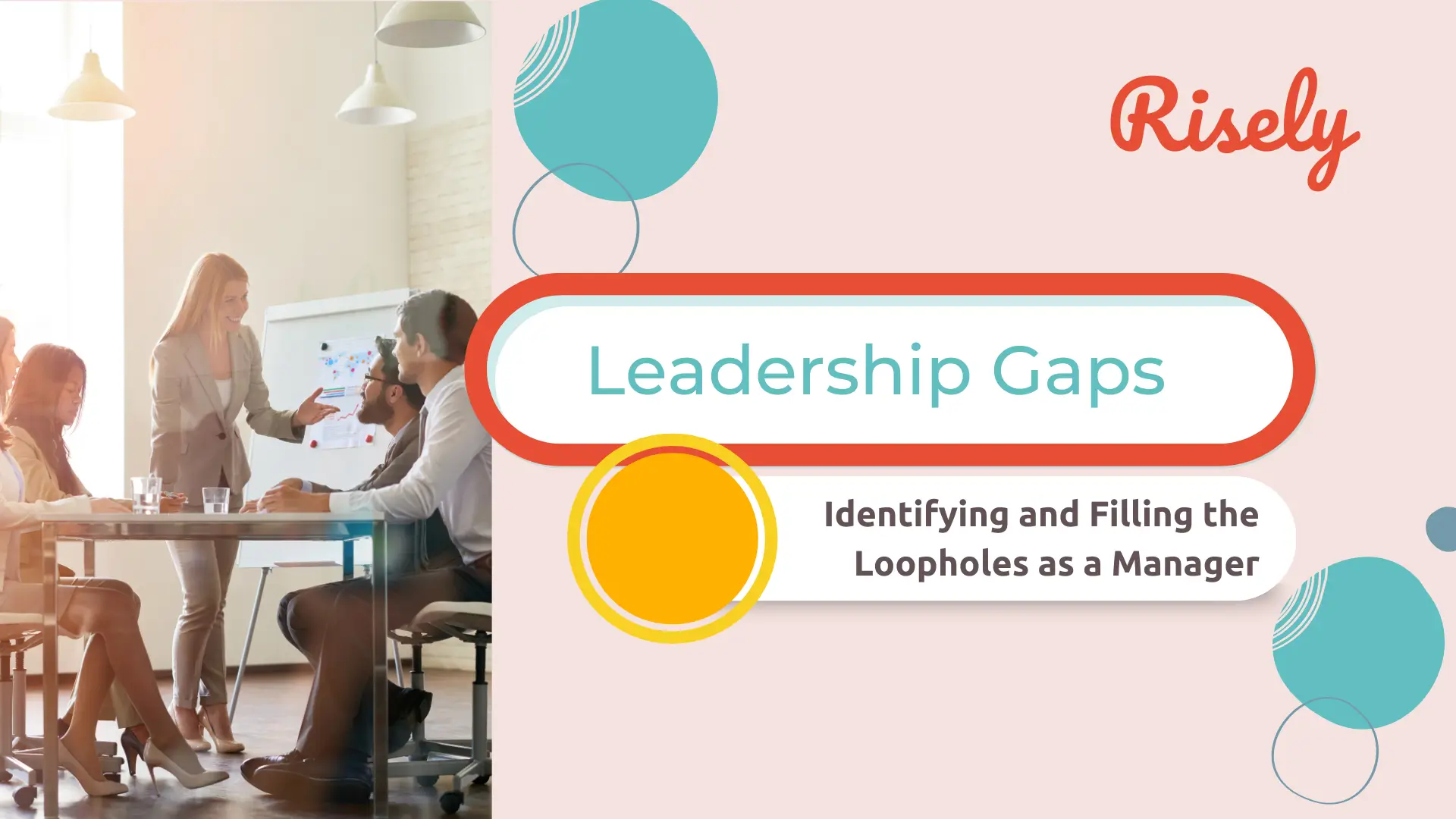 Leadership Gaps: Identifying and Filling the Loopholes as a Manager As a manager, you strive to create a cohesive team that works together to achieve common goals. However, sometimes, you…
Leadership Development: The Complete Guide with 9 Impactful Tips It is not enough for managers to be good leaders. They must develop their leadership skills to keep pace with the…