Human Skills for Managers: The Top 10 Explained with Examples and Tips
As a manager, you are responsible for ensuring that your team is productive and meeting customer demands. But to do this effectively, you need to understand and employ the ten most important human skills in management. This blog will list and describe these human skills for managers and explain why they are so important. These skills will better equip you to lead your team and achieve success. Let's get started by understanding what precisely human skills for managers are.
What Are Human Skills For Managers?
Human skills are essential in the modern workplace. The term "human skills" is used to describe a variety of abilities that are important for success in both work and personal life. They are the abilities that allow us to interact effectively with other people. They are sometimes referred to as "soft skills" or key competencies and are characterized by our ability to relate to one another in the hierarchy and include aspects such as
empathy
,
compassion
, and authenticity. Human skills in management can be learned and developed with time and practical experience. Human skills for managers are essential for both individual and organizational success. They are necessary for handling challenges and making decisions. Therefore, human skills in management are crucial.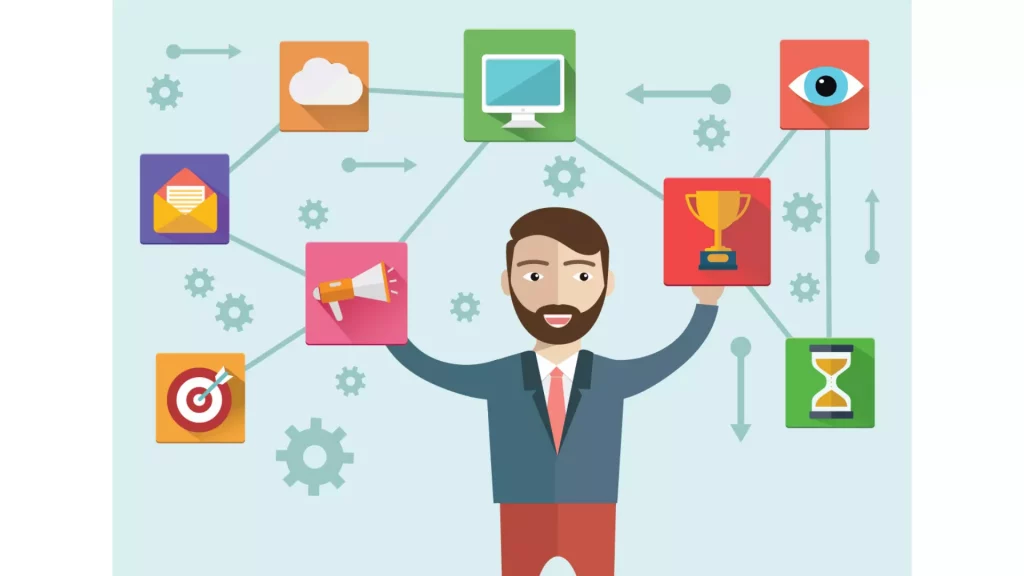 Why are human skills important in management?
Maintain good relationships with the team: Human skills are critical in helping managers build healthy relations with their peers and team members. Through effective communication and empathetic understanding of multiple perspectives, managers can ensure that they adopt fair practices in the team which are considerate toward all. It also provides that the team members can place their trust in their manager and thus work cohesively under their supervision. Building good relationships in the team also eases tensions, significantly reducing the probability of conflict and disorder in the team. As a result, a positive work environment that enables productivity is created.
Create influence and loyalty as a team leader: Having excellent human skills also helps managers and leaders create teams that trust their expertise and are willing to stand behind them through challenges and risky situations. Strong human skills which enable one to become the ultimate trouble-shooter and panacea for the team help solidify a manager's indispensable role in a team's success. They create a unique personal leadership brand and become a role model for their team.
Generate efficient management practices: Strong human skills in management such as adaptability and problem-solving ultimately ensure that the managers bring efficiency to the team. When problems cross the scope of technical skills and enter the arena of office politics and conflicts, the human skills of a manager come to the rescue. Similarly, good habits such as creating an organized space and presenting examples of good behaviors help managers adapt the teams toward a productive path.
There are many skills for good managers that are pivotal for team success. These managerial skills may include technical, conceptual, interpersonal, analytical, and other significant management skills. But beyond these skills, there are Human Skills for managers that also carry high importance when it comes to managerial effectiveness. An elaborated human skill set helps managers by allowing them to explore and realize their potential, and inspire their teams toward the same. To be successful in the workplace, managers need to effectively communicate with others, think critically, and work collaboratively. Human skills are also necessary for managers because they allow them to create relationships with others. When managers have strong relationships with their coworkers, they are more likely to be productive and effective. Good human skills can also help managers build trust, essential for successful teamwork. All in all, human skills are essential to building
a great manager
. Therefore, we have listed the ten most critical human skills for managers that top-level managers use, resulting in them being effective in their roles.
The Ten Most Important Human Skills In Management
The ability to manage and lead people and work collaboratively
To be a successful manager, you need to have the ability to manage and lead people and
work with teams collaboratively
. It is essential for the day-to-day functioning of your business, but it is also crucial for the long-term success of your organization. To be successful, you need to inspire your team and give them the motivation needed to work together towards a common goal, presenting yourself as an influential leader with a
guidance ability
. By leading people effectively, you can help them achieve their goals while maintaining workplace morale. Working collaboratively with others allows for more efficient and effective decision-making, essential for successful organizations.
The ability to think strategically and critically
Thinking strategically
and critically to make informed decisions to help your team achieve its goals is among the key human skills for managers. Strategic thinking is the ability to plan for future events, identify opportunities, and make sound decisions.
Critical thinking
is the ability to analyze information and come to reasoned conclusions. A good manager must be able to combine these skills to make informed decisions that will help the organization grow. It means seeing the big picture and understanding the implications of your choices on the overall business. They need to assess the situation, understand what's happening around them, and anticipate future trends and upcoming new challenges.
The ability to be adaptable
The next step to being a successful manager is to
adapt quickly to changes
in the environment. Whether it's a new competitor entering the market, a sudden increase in demand, or an unforeseen regulatory change, you need adaptability to assess the situation and adjust your strategy accordingly quickly. It is essential to shift gears rapidly and make quick decisions when things get tough. Managers need to be able to read situations and respond accordingly, no matter what the challenge. This skill set is essential for any team and is particularly important for managers in fast-paced industries such as technology, shipping, and logistics. By being agile and able to respond quickly to changes, you can keep the future of the business secure and thrive in the competitive landscape.
The ability to take ownership of actions and results
A great manager is not just good at giving orders but also understands that effective leadership hinges on the ability to take
ownership
of actions and results. To be successful, you need to be able to own your mistakes and successes and improve upon your skills continuously. Without this mindset, it won't be easy to stay motivated and achieve your goals. It means that they need to be able to take ownership of their personal growth and development and the growth and development of their team. It also means that they need to be accountable for the outcomes of their actions and be willing to accept the consequences that come with it. If a manager cannot take ownership of their actions and results, they will not be able to achieve the level of success they desire. Leading by example in critical areas such as ownership is among the essential human skills for managers.
The ability to be decisive
Managers are expected to make
quick decisions
under pressure, and the ability to do so effectively is a critical human skill for any leader. An important human skill in management is decision-making ability. Poor decision-making can lead to poor results, wasted time and resources, and unhappy employees. Being decisive is one of the essential skills for managers, as it allows him to get things done quickly and efficiently. Making quick decisions while maintaining composure and remaining impartial is essential for any manager, especially in times of crisis. This skill is vital for leaders and managers in organizations, as it enables them to take charge and steer the ship in the right direction. By practicing decision-making skills regularly, you can develop better problem-solving skills, improve your decision-making process, and increase your chances of success. Check your decision-making process's strength with a
free Decision-Making self-assessment from Risely.
The ability to be organized
Being organized
is one of the essential human skills for managers. It helps you keep operations running smoothly and allows you to make better decisions. Not only does this help you to stay focused, but it also allows you to delegate tasks effectively and keep track of deadlines. By keeping track of all your business dealings, you can make informed decisions about your company's future. It is essential to efficiently manage your own time and coordinate the work of others. If managers organize everything smoothly and efficiently, it can lead to disruptions and chaos in the workplace. Additionally, staying organized can also help you stay on top of your employees, ensuring that they are working within your guidelines. It will also help in motivating your employees to stay organized as well.
The ability to communicate effectively
Managers need to
communicate effectively
with their team members to get the most out of them. It entails listening attentively, understanding their concerns, and responding in a concrete and relevant way. They need to be an excellent communicator to motivate their teams and steer them in the right direction. Managers also need to understand the needs of their team and cater their messages accordingly. In contrast, employees need to be able to sense the manager's emotions and act in the best interest of the organizational goals. For being able to do that, it's essential to have strong verbal and nonverbal communication skills. Top managers with good communication skills can also build trust and cooperation among their subordinates, which is critical in efficiently meeting goals. Effective communication skills make or break the game. Test yours now with a
free Assertive Communication self-assessment
to keep your team away from the menace of miscommunication.
The ability to be a good listener
Listening
is not a skill that comes naturally to most people. It is usually one of the first things we lose when we become managers. As a result, many problems and issues fester and are never resolved because they are never brought to the attention of the people who need to address them. A good listener can understand what the other person is saying. That is not just restricted to what they're saying aloud. Active listening skills for managers are essential in building trust and relationships with others. A good listener can take everything that the other person has to say into account. They are further able to come up with a solution that takes all of those factors into account. It would be best if you heard what your team members were saying. Only then can you start identifying the issues and figure out a solution. Listening carefully to their needs and requirements can also help you identify their training and coaching needs. It will help you ensure the professional development of your employees.
The ability to be empathetic and compassionate
Empathy
and
Compassion
are among the critical human skills in management. As a manager, it's important to empathize with your team members and understand their needs. This way, you can better support and motivate them and help them achieve their goals. It enables you to be understanding and supportive, which is crucial in building strong relationships with your team members. Additionally, being compassionate means being able to see the good in people, even when they don't deserve it. This quality is essential among the human skills for managers and can help you build strong relationships with your team members. You need to be able to put yourself in their shoes and understand their situation. You need to understand what's going on in their world because you can help them overcome those obstacles. Doing will lead you to better teamwork and camaraderie within your team. These skills will also allow you to handle difficult situations calmly and effectively. It will leave a lasting impact on your team.
The ability to be a problem solver
There's no question that
problem-solving
is also one of the key human skills in management. It's the ability to identify and solve problems before they become big problems. It can be one of the most effective ways to keep a team on track and productive. No matter how well prepared a team is, there will always be unforeseen circumstances that crop up and require swift action. Therefore, managers need to have the skill set to handle these situations. Whether coming up with creative solutions or finding the right team members to help shoulder the burden. By honing these problem-solving skills, managers can ensure that their teams can perform optimally and meet all of their deadlines. Solving problems quickly will also help you build a good reputation among your stakeholders. Risely makes developing human skills for managers super easy with its automated personalized solutions to your burning people management problems. Starting from a design that is as unique as you, Risely lets you take the lead on your learning journey with regular nudges and engaging resources curated by experts to solve problems ranging from ineffective communication habits to chaotic working styles.
Check out Risely now
to unleash your true potential!
Conclusion
This blog post discussed the importance of mastering ten critical human skills in management, with ten examples of human skills for managers and leaders. Developing these skills will help you lead and manage a team better, collaborate more effectively, think strategically, helping you make sound decisions, adapt to changing situations, be organized, and have an excellent communication ability. It will also help you be an active listener and empathize with your employees, be able to solve problems efficiently and be compassionate and well-organized. We hope this checklist of essential human skills for good managers helps you grow more professionally.
Enhance your communication with the free active listening toolkit
The best solution for all your communication problems -equipped with tips, examples, and self- assessment questions
---
Human Skills in Management FAQs
Why are human skills important for managers?
Managers need strong human skills to create valuable relationships at work. With solid human skills, managers can easily navigate people management challenges such as conflicts, misunderstanding, and miscommunication, which teams typically face as they cultivate trust, loyalty, and collaboration with their team members.
Are human skills and soft skills the same?
The terms "human skills" and "soft skills" are often used interchangeably but differ in meaning. Human skills refer to the ability to interact effectively with others. It includes skills like communication, empathy, teamwork, conflict resolution, etc. Soft skills are a broader category of skills, including human skills and other personal attributes necessary for success in the workplace, like teamwork, leadership, problem-solving, adaptability, etc.
How can managers develop essential human skills?
Managers can develop essential human skills through practice and peer learning. Focus on building your emotional intelligence and gather insights from day-to-day interactions, which help you become respectful of differences and capable of creating healthy relations.
What are the human skills necessary for a manager?
The essential human skills for a manager include empathy, adaptability, communication, listening attentively, and a growth mindset. In addition, managers should be able to facilitate collaboration by building trust across the team.
---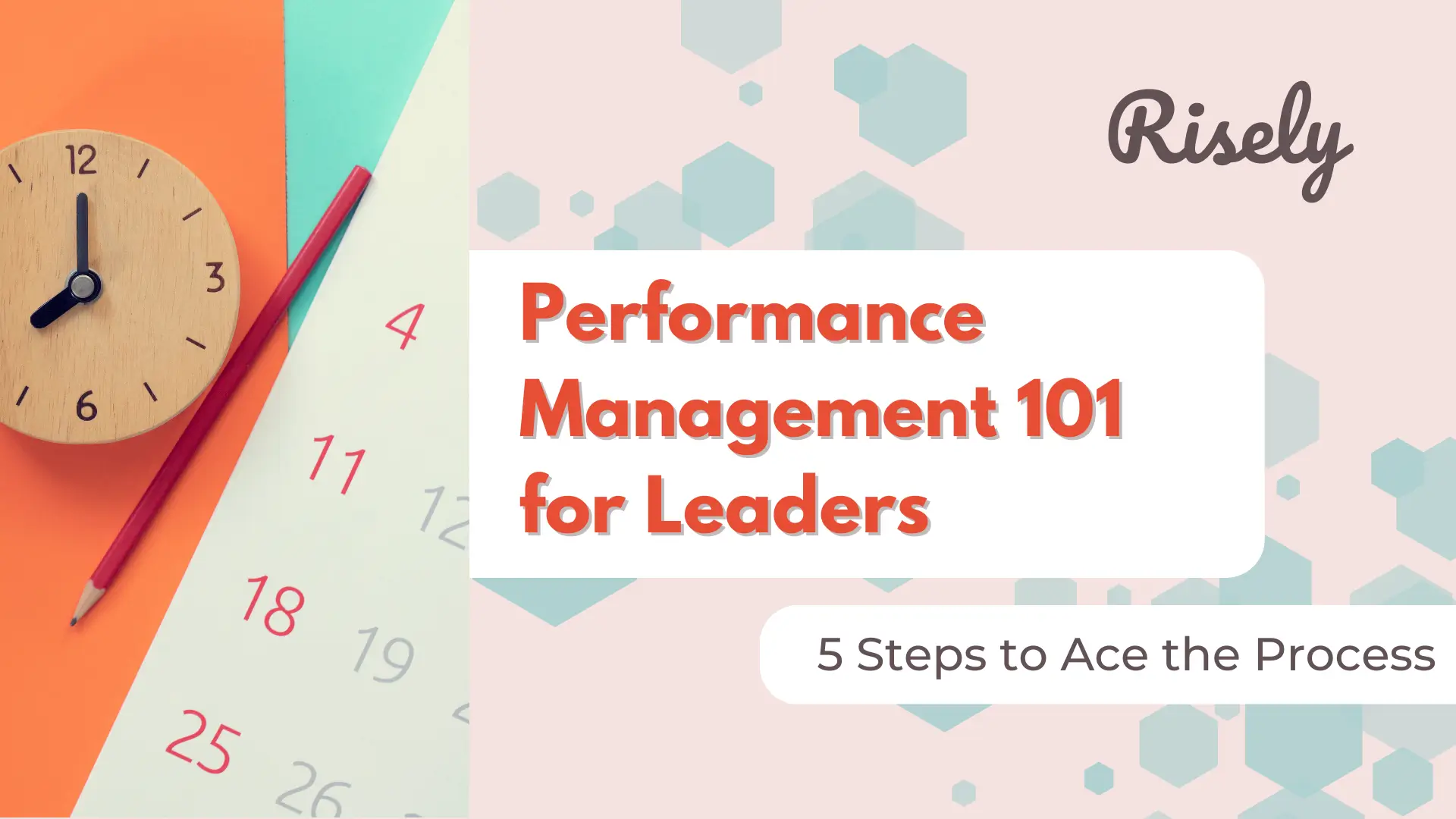 Performance Management 101 for Leaders: 5 Steps to Ace the Process As a leader, you know your team's performance is the key to achieving your business goals. But how can…
Performance Management Training for Managers: 5 Essentials You Need As a manager, you have a lot on your plate. From overseeing projects to managing teams, your responsibilities are numerous. One…