Autonomy In The Workplace: Pros And Cons Every Manager Must Know
Giving autonomy in the workplace can be either a pro or a con and often depends on the individual. As managers, it's our responsibility to provide our employees with the right tools and resources to achieve their goals. The end goal for any manager is to meet the team's objectives. But how do we go about doing this without undermining the team's autonomy? It's no secret that giving employees a high degree of autonomy at work can be a great way to motivate them and keep them focused on their work. Being able to decide the right amount of autonomy for the right people is the key to success as a good manager. However, there are also some cons to be aware of. In this article, we'll explore the pros and cons of giving employees work autonomy and discuss how to ensure that it's a positive experience for you and your team members. We'll further discuss how managers can create a perfect balance by giving out autonomy to employees effectively. Let's start by discussing the benefits of providing employees autonomy in the workplace.
What is autonomy in the workplace?
Autonomy in the workplace refers to the extent to which employees are allowed to make decisions and act independently without direct supervision. In a workplace with a high level of autonomy, employees are given the freedom to choose how they complete their work and are not closely monitored by their superiors. They are able to make decisions and solve problems on their own, and are given the authority to take the necessary actions to complete their tasks. It allows employees to explore their ideas and bring them to life, letting them build something of their own which creates an attitude of ownership towards work. For employees oriented to working independently and unconventionally, autonomy is a great mechanism to reach their potential.
Example of autonomy in the workplace
One example of autonomy in the workplace is allowing employees to set their own schedules or
work remotely.
This allows them to have control over when and where they work, which can lead to increased job satisfaction and productivity. Another example is giving employees the freedom to choose their own projects or tasks, rather than assigning them specific tasks or micromanaging their work. This allows employees to use their own skills and expertise to contribute to the organization in a way that is meaningful to them too.
On the contrary, absence of autonomy in the workplace looks like…
A lack of autonomy in the workplace can occur when employees are not given the freedom to make decisions or act independently. This can manifest as
micromanagement
or limited decision-making authority, when a manager closely monitors and controls every aspect of an employee's work, it can lead to a lack of autonomy. For instance, a manager may require employees to seek approval for every decision or task, or may dictate how work should be completed. If employees are not given the authority to make decisions related to their work, it can lead to a lack of autonomy. For example, an employee may not be able to choose which projects they work on, when they work, or may not have the authority to solve problems on their own. Instead, they have to present every idea to their supervisor who rarely considers and approves their suggestions. As a result, such employees end up demotivated and disengaged from their jobs.
Do you need help building autonomous teams?
If people management challenges keep you stuck, Risely is your helping hand on the way out. Managers need assertive communication and strong decision-making skills, which Risely helps them gain in no time through its thoughtfully curated resources. Risely helps managers solve challenges that bug their team's productivity by providing regular, bite-sized solutions to your professional challenges.
Check out Risely now
to unleash your true potential as a leader!
What are the benefits of giving autonomy to employees?
Employee Empowerment & Greater Task Ownership
Given that autonomy in the workplace is an essential ingredient for employee satisfaction, granting employees the freedom to manage their work and lives can be tremendously beneficial. This empowerment in the name of autonomy can help employees feel more in control of their work and their own work lives and enjoy a greater sense of control and ownership over their careers. This can lead to a
better work-life balance
, as employees are no longer under constant supervision. In addition, autonomy at work can help employees feel more engaged and motivated, as they can take greater responsibility for their work. In turn, this can lead to greater productivity, happier employees, and higher levels of job satisfaction.
Boosts creativity and productivity
Giving autonomy to employees enables them to do their job the way they see fit and is one of the best ways to increase productivity. By letting them work without any micromanagement, you can expect them to be more creative and innovative in their work. In addition, autonomy encourages employees to take risks and try new things, leading to improved
innovation
and creativity. This can lead to better ideas, improvements in quality, and even cost savings. The best way to nurture creative freedom within an organization is to grant employees autonomy in the workplace, allowing them complete control over how they do their jobs. As such, these individuals are more likely to think through new ideas for improvement or discover problems and their solutions with current processes that others may have missed.
Reduces Stress of Following Orders
Giving employees autonomy in the workplace can have several benefits, chief among them being
reducing stress levels
. When employees feel in control of their work and destiny, they are less likely to experience stress and anxiety. This is especially true when the autonomy in the workplace they get is meaningful and relevant to their job. Further, giving employees freedom can positively affect the way they act in stressful situations. In other words, allowing them to handle their work is beneficial psychologically.
Building Pride in Work
Studies have shown that when employees are given autonomy over their work, they tend to be more inclined to take pride in what they do. As such, they are more likely to be motivated and work toward achieving the goal. Even if it may mean doing something outside of their job description, giving employees autonomy increases self-esteem. For example, giving an employee autonomy to decide how to communicate with coworkers is positively correlated with their sense of self-worth. Much like the way exercising leads to reduced stress and improved mental health, giving employees more control over their work can positively affect workers' daily
mental well-being
. Having the clarity of how they are responsible for their outcome will motivate these employees to put their best work and best practices forward.
Innovative Decision-Making
When employees get the workplace autonomy to make decisions without interference, they are usually better-informed and more likely to arrive at the best possible solutions. This is because they can draw on their own experiences and observations and not rely on others to provide them with the information they need. As a result, their decisions are usually more effective and efficient than those made by someone who does not get autonomy at work.
Highly Engaged Teams and Low Turnover
When employees feel autonomous, they are more engaged in their work and
less likely to leave
. In essence, autonomy to employees is characterized by a sense of control and freedom over one's environment. Autonomous employees work with a sense of purpose and motivation to achieve results. According to
Gallup
, when employees feel autonomous, they are more likely to be passionate about their work, take pride in their accomplishments, stay committed for longer tenures, and give their best effort. When employees feel autonomous, the team as a whole is more productive and successful.
What are the drawbacks of giving employees autonomy?
It Can Cause Confusion and Chaos
Giving employees a lot of autonomy in the workplace can be a great way to reward them and give them a sense of ownership over their work. However, it can also cause confusion and chaos if not handled correctly. This is because employees may not understand the team's expectations or the parameters of their job and may try to take advantage of the situation. This can result in mismanagement, wasted time, and lost revenue.
Breeds Complacency Without Adequate Supervision
Giving employees too much autonomy can be a huge downside. When workers do not get adequate supervision, they may take on more risks and become complacent. This can lead to them making careless decisions that could harm the team or even themselves. In addition, workers who have too much autonomy may be less likely to take advantage of team training and development opportunities, which could ultimately result in the team losing out on valuable talent.
Leaves Scope for Corruption
If employee autonomy is unchecked, employees may be tempted to exploit or corrupt the system to meet their agendas. When autonomy in workplace is used without proper supervision, it can lead to dramatic changes in how an organization is run. Employees will become more focused on their interests rather than the collective good. This could lead to unethical and illegal work practices and decreased productivity and morale of the workforce. This can further result in disastrous consequences for the team, such as financial losses and a
communication breakdown.
Autonomy May Not Work for All Employees
Giving employees autonomy in the workplace is a great way to motivate and reward them, but it may not be the right decision for all employees. Some people may not respond well when they get the freedom to make their own decisions. They may lose focus or become unproductive. Some employees may feel overwhelmed and uncertain when given too much freedom, while others may not have the skills or knowledge to handle it. Further, some may see autonomy as an opportunity, and others may see it as a burden.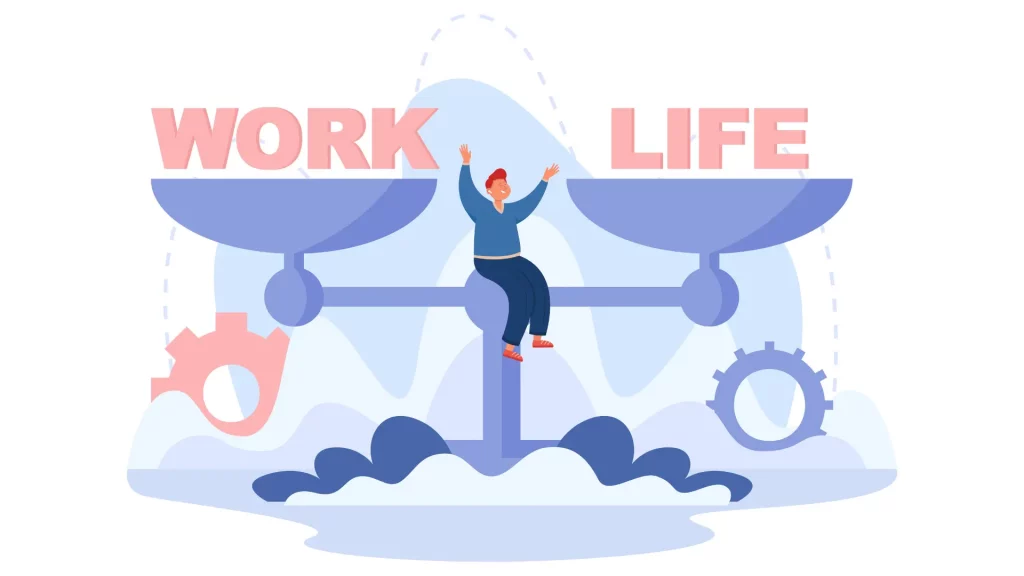 How to create a perfect balance?
Balance employee autonomy with the "need for performance"
Giving employees the autonomy to do their job the way they see fit is one of the best ways to motivate them and ensure they perform at their best. However, make sure to balance this level of autonomy in the workplace with the need to maintain optimal employee performance. Too much independence can lead to chaos and confusion, while too little can cause employees to feel disengaged and unappreciated. Opt for a sweet spot that balances autonomy with guidance and oversight so that
your employees stay motivated and productive
.
Check for an employee's need for autonomy
The need for autonomy in the workplace is an essential factor to consider when giving it to employees. While some employees may not need a lot of autonomy, others may need more. To determine whether an employee needs more or less autonomy, it's essential to assess their needs and how to direct and manage them. To do this, ask yourself or even the employee a few questions about their preferences. For instance, does the employee have experience working independently? Are they comfortable taking on new responsibilities? Do they feel supported when making decisions? If the answer to any of these questions is no, it might be best to provide more guidance and support. However, if the employee feels confident and capable when making decisions, granting them some autonomy in the workplace is good.
Create a system of checks and balances
Giving employees the autonomy to act is an essential strategy for organizations, as it allows them to make the best decisions for the team. However, employees should exercise autonomy at work responsibly and appropriately to avoid misuse or abuse. To ensure that this happens, it is vital to create a system of checks and balances, which will help monitor and track the employees' activities. There should be multiple metrics to measure different examples of autonomy given to employees to figure out which one goes the best in enhancing their performance. This way, you can ensure that they take all necessary steps to preserve their assets and protect their interests.
Guide and Assist Your Teams
Supervisors should always be available to help employees with questions or problems. This ensures that employees feel comfortable and confident asking for help. It will also ensure that they can resolve any issues quickly and efficiently. Supervisors can also
provide guidance
and support when making informed and responsible decisions and helping to meet team goals. By providing the right level of autonomy in the workplace and support from supervisors, managers can help employees fulfill their potential and contribute to the team's success.
How can a manager ensure that employees use autonomy in the workplace in the best interest of the team?
There are a few ways to ensure that employees use their autonomy in the workplace to their fullest potential for creating best results for the team.
One way is to provide them with clear goals and objectives.
Another way is to provide them feedback. These should allow them to see how their decisions affect their and the team's performance.
Also, it is vital to allow them to learn from their mistakes and grow as professionals.
Suppose managers resort to micromanaging their employees instead of creating a culture of trust where they take the initiative and make choices based on what they know best. In that case, the chances of success will be significantly less. Therefore, they should avoid it.
Finally, managers can also encourage employee self-organization and participation. They can do this by providing them with opportunities to involve themselves and contribute their ideas.
How to hold employees accountable for their use of autonomy?
There are a few ways to hold employees accountable for their use of autonomy in the workplace.
One way is to set clear expectations at the beginning of the year/quarter. Managers should also make sure to communicate these expectations to all employees.
Another way is to create performance appraisals that take output into account instead of input. When you focus on output, employees feel responsible for driving that output.
Finally, managers can also hold employees accountable by taking action when they see them making bad decisions or not working to their best abilities.
You can also use questions to create autonomy and accountability in your teams.
Conclusion
Giving working autonomy in the workplace can be a great way to foster creativity and innovation and improve communication and teamwork. However, there are a few drawbacks to consider before implementing such a strategy. As a manager, it's essential to be aware of the pros and cons of giving autonomy to employees. Moreover, you need to guide the employees to ensure that they make use of autonomy in the workplace positively to bring success for the team.
Grab a free effective delegation toolkit to start building autonomous teams today
Download the free effective delegation toolkit to access frameworks and templates curated by experts
---
FAQs
How to encourage autonomy at work?
The first step to encouraging autonomy in the workplace is building a culture of trust. It includes trusting your team members to achieve goals set for them independently. Setting SMART goals and recognizing efforts in teams is also an essential step to ensuring that employees take charge of their work.
What does a lack of autonomy at work mean?
Lack of autonomy at work binds team members into routine tasks that do not provide motivation. It can happen due to micromanaging managers or a lack of trust between managers and team members. Resultantly, employees are demotivated and put in the bare minimum effort.
How do you measure autonomy at work?
You can get an idea of the level of autonomy at work through signs such as employee motivation, the extent of task ownership, and performance on team goals. An openness to adopt innovative solutions and seek help also signifies autonomy and support from the management.
How does autonomy affect job performance?
Autonomy generally has a positive impact on job performance. A manager's trust in their team member and the freedom to act independently translates into higher job satisfaction. The autonomy to pick schedules and make decisions empowers employees to achieve more.
---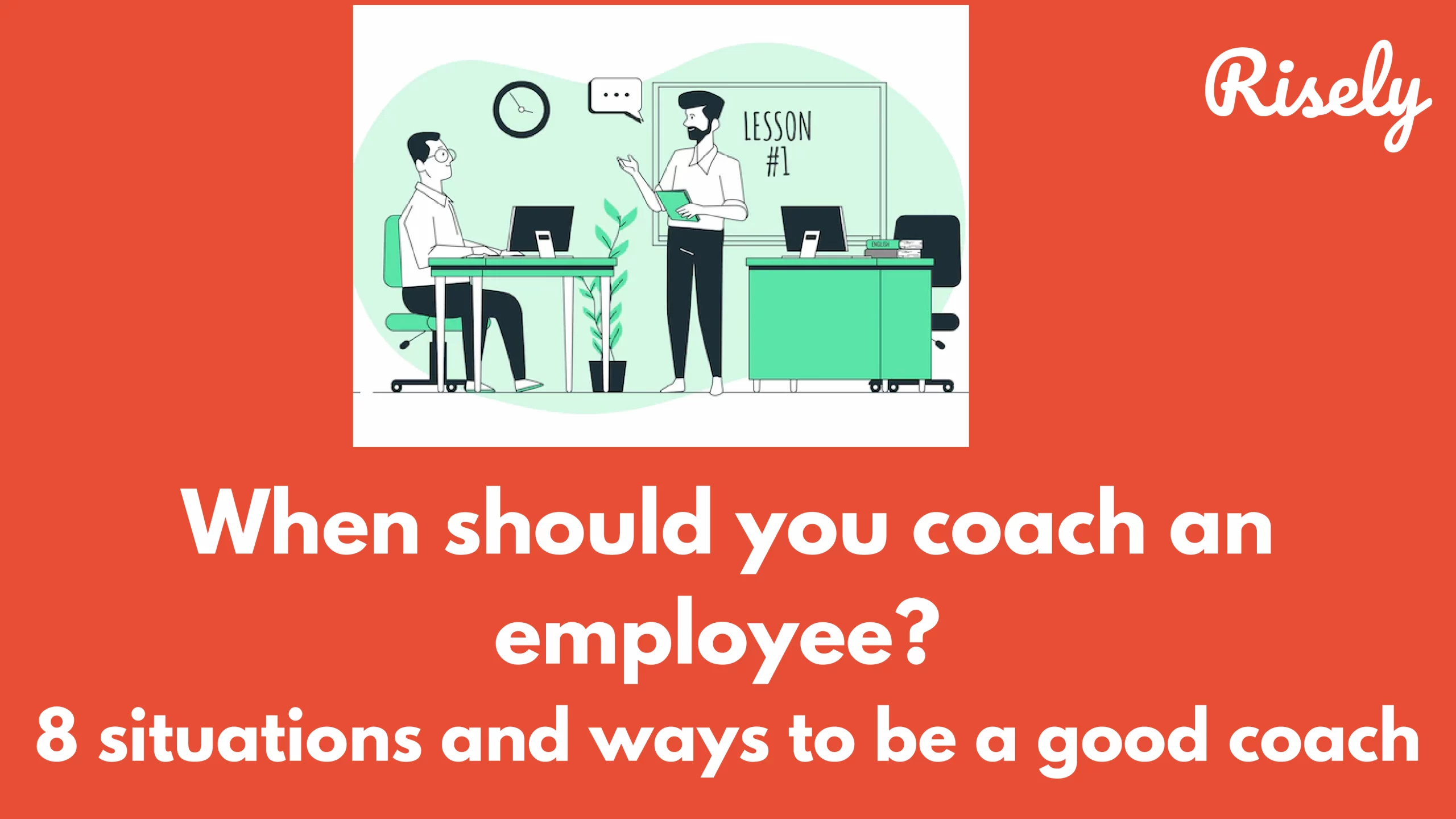 When should you coach an employee? 8 situations and ways to be a good coach As a manager, one of the most important responsibilities is to coach and develop your…
Empathy Fatigue and Compassion Fatigue: Do they keep you up? Empathy and compassion are essential traits that make us human. The ability to understand and share the feelings of others…