The 15 Steps to a Great Manager's Vocabulary with Tips to Improve
A manager's vocabulary is essential for understanding the job and developing an effective management style. This blog covers the fifteen most critical words in a manager's vocabulary and explains why they are essential for managers to
manage a team effectively.
It is advised for managers to read, understand and incorporate these words into the core of their management style. Doing that will make you a more effective manager and help you understand your employees better. So, let's start!
The 15 most important words in a manager's vocabulary
There are a few keywords that every manager should know and use regularly. Here are the fifteen most essential words in a manager's vocabulary:
1. Vision
the ability to think about or plan the future with imagination or wisdom
If you're looking to be a successful manager, you must have a clear vision for the team or department that you're leading. Without a vision, it's almost impossible to motivate and inspire your team to reach their full potential. A good manager has a strong vision for the team or division and ensures that everyone on the team is on the same page and understands and supports that vision. By staying focused on the long term and setting clear goals for the company or division, you can ensure that your team reaches its ultimate goal. Read more here:
What Is A Leadership Vision Statement? 10+ Examples And Template
2. Strategy
a plan of action designed to achieve a long-term or overall aim
Strategy is another important word in a manager's vocabulary, and they must understand its basics. It is the blueprint made by a manager that outlines how a department or a team, to be specific, will achieve its goals. They should also update it as conditions change. It should be based on accurate information and what's best for the company, not just what's best for the manager or individual employees. By understanding and implementing a sound strategy, managers can lead their teams to success! Learn more about it here:
Strategic Thinking vs Strategic Planning: Which One Leads the Way to Success?
3. Values
principles or standards of behavior; one's judgement of what is important in life
Working hard and setting goals is one thing, but the
values you live by
truly make you a successful manager. Having clear, consistent values is the foundation of any successful organization, and it's essential for building a team that's committed to those values. When everyone on your team knows your values and stands behind them, you can trust them to take risks and go big when it matters most. Benchmarking your progress and measuring your success against these values is key to being a successful manager.
4. Delegation
the action or process of delegating or being delegated
Delegation
is one of the most important words in a manager's vocabulary, as it helps to keep your team organized and on track. It refers to the managers giving their employees the authority to act on their behalf. It enables you to assign specific tasks and responsibilities to team members so that everyone is aware of their duties and knows what is expected of them. By delegating tasks and responsibilities, managers can focus on essential tasks and leave the day-to-day endeavors of their team to their team members. It helps eliminate confusion and wasted time and ensures that every team member is working towards the same goal. It further leads to a more efficient team that can quickly achieve its goals.
5. Processes
a series of actions or steps taken in order to achieve a particular end
When it comes to managing a team, it's essential to understand the importance of processes. Without processes in place, it would be near impossible to track and monitor the progress of your team members and make necessary adjustments as needed. Effective processes help to improve efficiency and communication within your team, but they will also help you streamline your workflow and improve the overall efficiency of your business. By implementing the right processes, you can ensure that your business runs smoothly and efficiently and that your teams achieve their goals in the most effective way possible.
6. Accountability
the fact or condition of being accountable; responsibility
Another important word in a manager's vocabulary is
Accountability
. It refers to the managers' ask from their team members to take responsibility for their actions and their results. By holding team members accountable, managers can help them stay focused and motivated and ensure that they are giving their best. Without accountability, it's hard for employees to understand their roles and responsibilities and how they can help the organization. It will also be hard for the managers to ensure optimum performance.
7. Communication
the imparting or exchanging of information by speaking, writing, or using some other medium
Good communication
is another key word that managers need to have in their vocabulary. Good communication skills are essential for conveying important messages to employees and building relationships with them. Managers need to be able to effectively listen and understand what their employees are saying and then share the same message in a way that is both concise and relevant. Ineffective communication can lead to misunderstandings and tension, harming employee morale and productivity. By ensuring good communication throughout the management process, managers can build a strong and informed team and move in the right direction.
8. Honesty
the quality of being honest
It's no secret that honesty is one of the most important words in a manager's vocabulary. It's the cornerstone of any good relationship, and it's essential to uphold trust. If you can trust your team members to be honest with you, you can rely on them to share crucial information and deliver on their promises. Similarly, if you are honest with your team, they will also be able to trust you, as it shows there's no hidden agenda. Honesty also allows you to manage conflict more effectively since you won't have to worry about hiding anything from your team members. In the long run, being honest with your team members will lead to a stronger bond and improved performance.
9. Trust
firm belief in the reliability, truth, or ability of someone or something
Trust
is another important word in a manager's vocabulary. It allows us to let go of our inhibitions and fully commit to the other person. It also allows us to be open and honest with each other, eliminating misunderstandings and promoting cooperation. Trust is built by doing the right thing, being transparent, and setting expectations honestly. When trust is absent, communication becomes difficult, and performance suffers. Therefore, managers must be able to trust their team and build confidence for them within their team. To do that, managers need to be authentic and trustworthy themselves. Maintaining trust is a continuous challenge for managers, but it's essential to achieve success ultimately.
10. Respect
a feeling of deep admiration for someone or something elicited by their abilities, qualities, or achievements
Another vital word in any manager's vocabulary is Respect. Managers must treat their team members with the utmost respect and dignity, as they are responsible for helping the team achieve its goals. Leaders who demonstrate respect for their team members set an example for others and embed trust and collaboration. When everyone in a team feels respected and valued, it's easy to get the most out of them. It is also crucial for managers to build respect for themselves within their team because they are the ones who manage them, and this respect will keep them motivated to do so. They can do it by giving them their due,
avoiding micro-managing,
taking risks, and making decisions for the good of all.
11. Responsibility
the state or fact of having a duty to deal with something or of having control over someone
One of the most important words you need to know as a manager is responsibility. Being responsible for your actions and your team's actions is the backbone of a successful management career. It involves developing a strong work ethic and setting personal standards. It is all about knowing your responsibilities as a manager and then carrying them out to the best of your ability. As a manager, it's your job to take care of your team and oversee their performance. It's also your responsibility to stay up-to-date with the
latest industry trends
and make critical decisions that will affect your team's future. If you can meet these goals and responsibilities, you'll be well on your way to achieving success as a manager. Further, it would help if you also fostered responsibility within your team.
12. Discipline
the practice of training people to obey rules or a code of behavior, using punishment to correct
Discipline
is another important word in a manager's vocabulary, and managers need to maintain discipline themselves and within their team. As an individual, discipline helps managers stay focused and achieve their goals. It also helps them develop self-discipline, which can resist temptation and stay on track despite difficult situations. In terms of team dynamics, discipline ensures that everyone is working towards the same goal and held accountable. If everyone follows the same rules and guidelines, teamwork becomes much smoother and less chaotic.
13. Creativity and Innovation
the use of imagination or original ideas to create something; inventiveness
If you are looking for ways to improve your skills as a manager, one word you should add to your vocabulary is creativity and innovation. Creativity refers to coming up with new ideas and solutions to challenges, and
innovation
refers to the act of applying one's creativity to new and previously unseen outcomes. These two are closely linked, as they both require much hard work and thinking on your feet. Creativity and innovation are two essential ingredients that help drive business growth. Managers should practice and encourage creativity and innovation in their team's endeavors. By fostering creativity and innovation within your team, you can promote a culture that will help your business stand out from the competition. Creativity and innovation are key ingredients in the recipe for success, so don't wait to start implementing them in your workplace!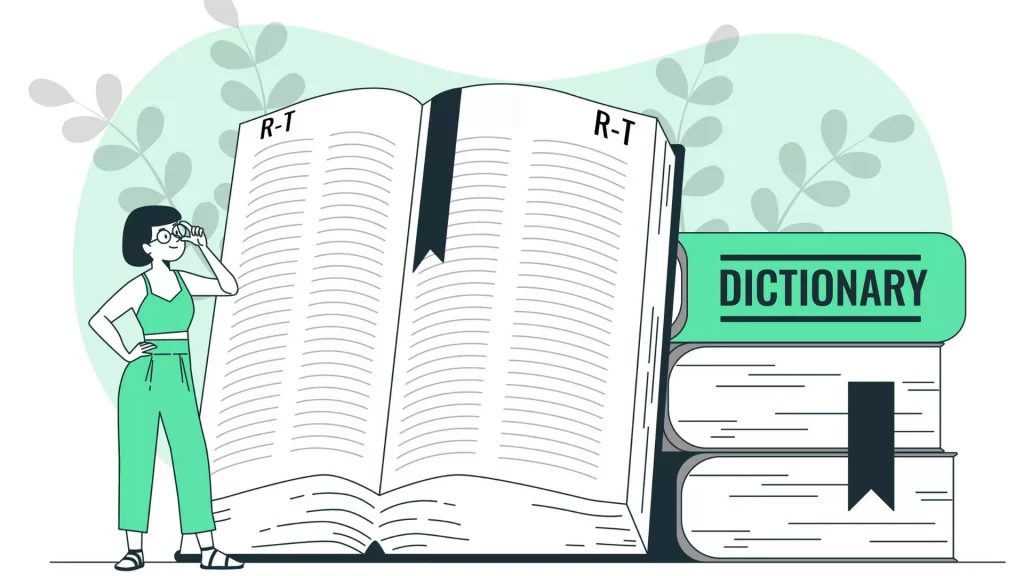 14. Learning
the acquisition of knowledge or skills through study, experience, or being taught
Learning
is another important word in managers' vocabulary, and it is an essential ingredient for success in any field. It enables you to develop new skills and knowledge. It also helps you better understand the business you are working in and how to execute your tasks effectively. By being a learner and constantly evolving and expanding your knowledge, you can stay ahead of the curve. You can then stay on top of your game. Managers should not just adopt a learning mindset, but they should also ensure that within their team. Their entire team will then continue to evolve, and they can achieve tremendous success together as a team.
15. Performance
the action or process of performing a task or function
There's no need to be coy when describing the most important word in a manager's vocabulary –
Performance.
After all, it's the very foundation on which everything else rests. To achieve and maintain stellar performance, managers must be able to mobilize their teams and deliver results day in and day out. With so much at stake, it's essential that managers are equipped with the right tools and resources and that their workplace is conducive to success. It is also necessary to carry out effective resource allocation so that employees are equipped for optimum performance too. Managers should also be able to measure performance using different metrics and ensure that it is up to the mark.
How to Build and Enhance a Manager's Vocabulary?
Building and enhancing vocabulary is essential for effective communication in the workplace, especially for managers who often need to convey complex ideas, provide clear instructions, and inspire their teams. Here are some tips to help you improve your vocabulary:
Read widely: Reading books, articles, reports, and other materials from diverse fields exposes you to different styles of writing and a broader range of vocabulary. This exposure can help you understand different contexts and use language more effectively.
Learn a New Word Every Day: Challenge yourself to learn and incorporate a new word into your daily vocabulary. Write down the word, its meaning, and a sentence you'd use. Over time, this practice will expand your vocabulary significantly.
Always Remember that Context Matters: Understand the context in which certain words are used. A rich vocabulary is not just about using complex expressions but using them correctly and in the proper context.
Engage in Conversations: Conversing with colleagues, mentors, and peers can expose you to new terminology and phrases. Be bold and ask about the meanings of words you encounter during these discussions. As a new manager, engaging with coaches and mentors extensively can help you a lot in this area to build on technical jargon as well as common phrases of corporate parlance.
Use Vocabulary in Writing: Practice using your new words in emails, reports, and other written communication. It reinforces your understanding of the words and helps you use them naturally.
Practice Mindful and Active Listening: Pay attention to the words and phrases used by authors, speakers, and leaders you admire. Analyze how they use language effectively and incorporate similar techniques into your communication.
Remember, the goal is not to impress others with complex words, but to communicate effectively and confidently. Focus on incorporating new vocabulary naturally and enhancing your ability to lead and manage effectively in the workplace.
Conclusion
To be a successful manager, you need to incorporate some essential words into your vocabulary. These words will guide you towards effectiveness in your role. This blog has outlined 15 important words that every manager needs to learn and incorporate into their management style. Make sure to read and understand these words to lead and manage your team successfully.
Start practicing effective delegation everyday with the free effective delegation toolkit
Your one-stop guide to master the art of delegation with your team
---
FAQs
What is the manager's vocabulary?
A manager's vocabulary should consist of concise words that add clarity to communication. Your most commonly used terms can sum up the reflection of your management style and enable others to set the right expectations for you as a manager.
What are the words related to management?
Managerial vocabulary should include the words that sum up your style and work. It can consist of terms such as performance, learning, and discipline – the objectives you wish to attain and sustain as a team manager.
What is the importance of management vocabulary for a manager?
A management vocabulary helps managers understand and elaborate on their tasks as a manager. They elucidate the manager's specific role and style for the team and other external stakeholders. It also adds to an excellent first impression for new managers.
What is managerial language?
The managerial language or parlance includes standard terms and field-specific jargon regularly used in a work context. These words and expressions come up in every meeting with team members, one-on-one, and strategic planning session for your team.
---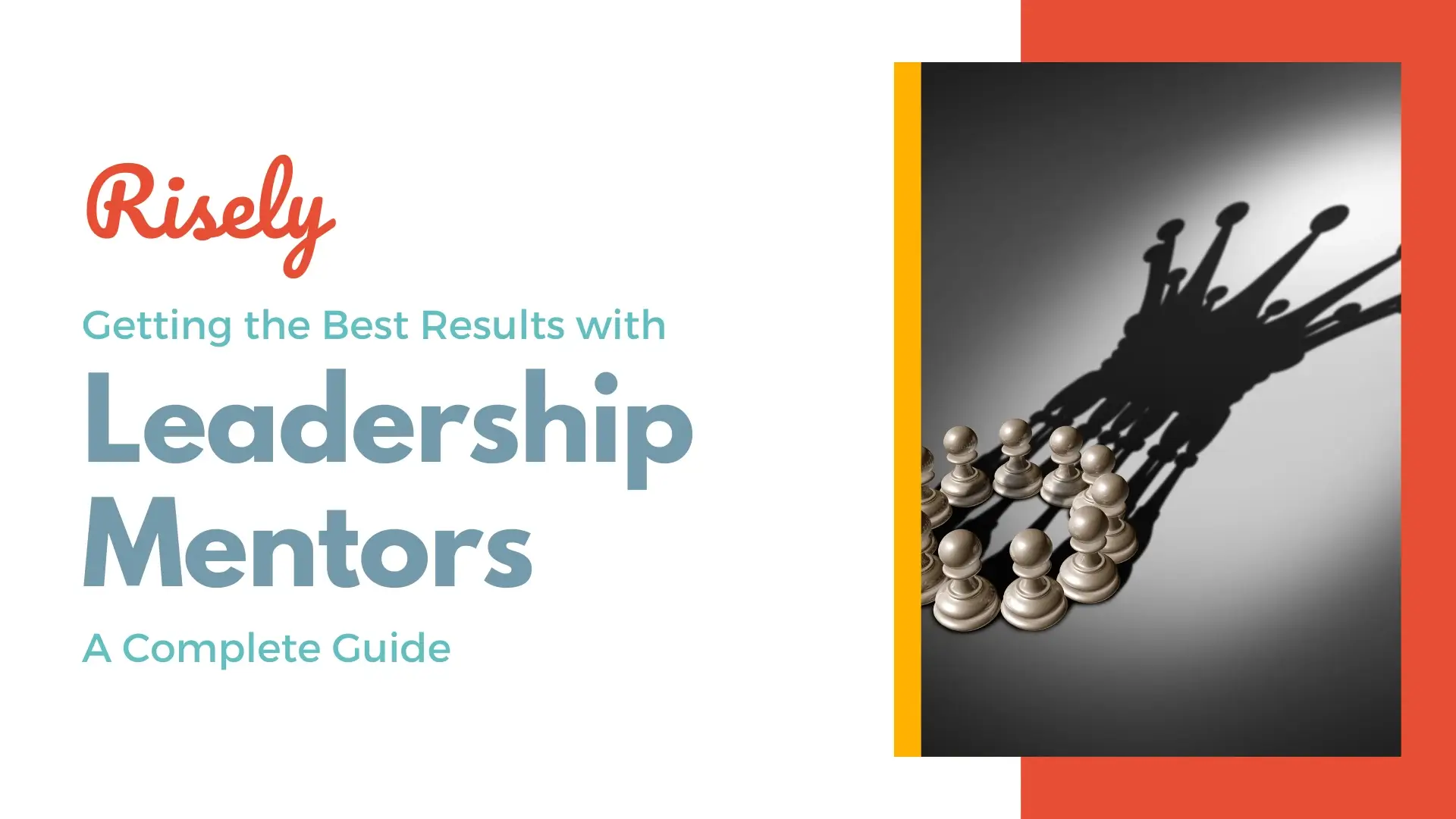 Getting the Best Results with Leadership Mentors: A Complete Guide As a manager, you know that leadership and managerial skills are essential for success. But developing these skills can be…
Manager Effectiveness: A Complete Guide for Managers in 2023 Manager effectiveness is everyone's favorite buzzword. But the road to achieving it is trickier than it looks like! While manager effectiveness…